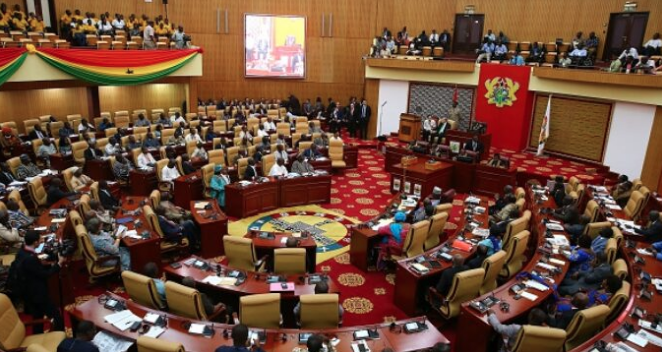 Ebunoluwa Olafusi, The Cable
Ghana has shut down its parliament for three weeks owing to the rising COVID-19 cases among lawmakers and staff.
No fewer than 17 members of parliament and 151 supporting staff have been infected with the virus.
A surge in cases had forced the parliament to limit its sittings to Tuesdays and Thursdays — with entry permitted to only MPs and staff needed for those days.
Alban Bagbin, speaker of the house who announced the closure on Tuesday, said the legislature would be in recess until March 2 to make way for "disinfection and sanitisation of the premises".
"I have, in consultation with leadership, decided that sitting of the house be adjourned for three weeks," Bagbin said.
Bagbin said the parliament's appointments committee will continue to meet to consider the ministerial nominees of President Nana Akufo-Addo who was re-elected in December.
Last Monday, the Ghana Medical Association (GMA) said seven doctors have died of COVID-19 in the country.
Five of the doctors reportedly died in 2020.
Frank Ankobea, its president, had said the association would recommend "extra restrictions" to Akufo-Addo if the rate of infection continues to rise.
The country has reported 73,003 cases and 482 deaths since the pandemic began.