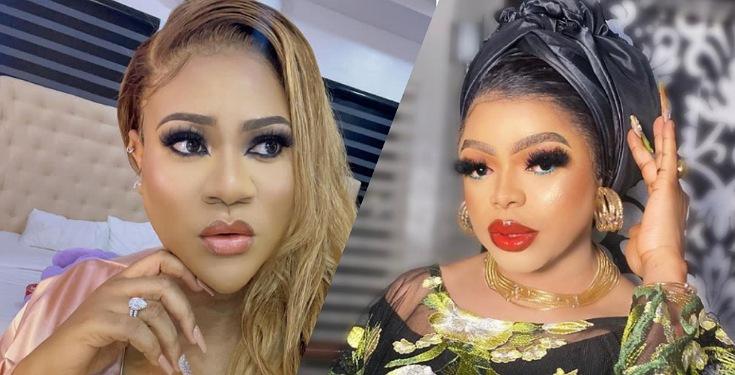 Ugochukwu Madu, Gistreel
Nigerian cross-dresser, Bobrisky and Nollywood actress, Nkechi Blessing are currently spilling each other's dirty secrets on social media.
Trouble started after Bobrisky tackled Nkechii Blessing along with Ka3na on for berating fan who tattooed their name on their body.
Nkechi after being dragged took to her page and tendered a public apology to the fan she had berated for tattooing her name.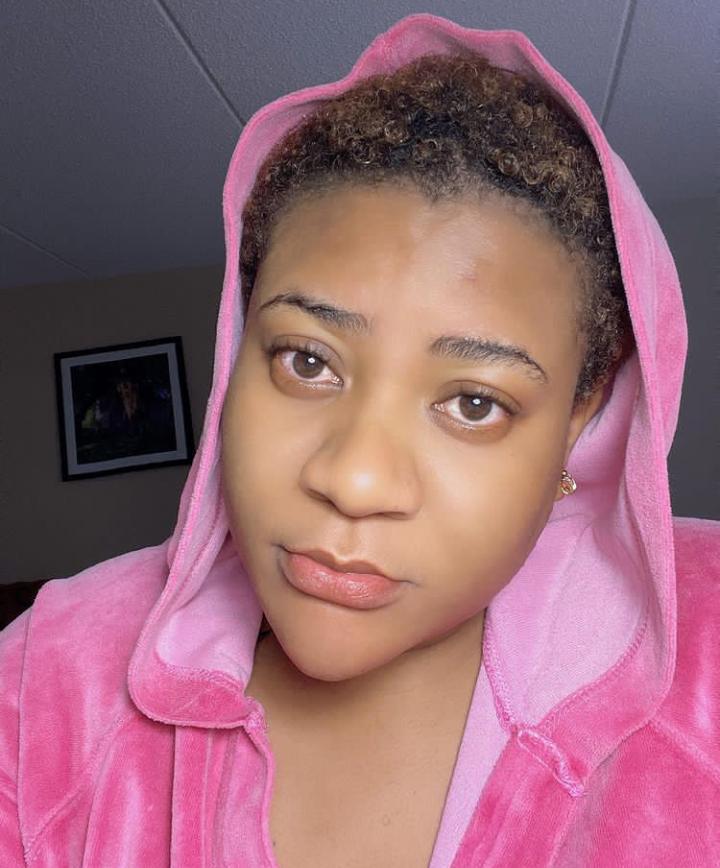 A social media user then took to the comment section of Nkechi's apology post and wrote "the fear of Bobrisky". A comment Nkechi found annoying and said both the fan and Bobrisky are mad.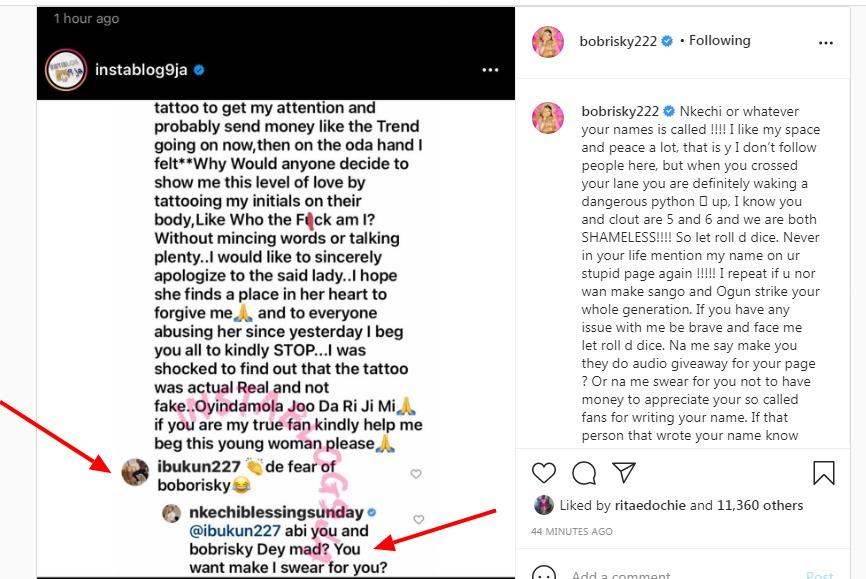 On seeing her comment, Bobrisky dared her to leave his name out of her lips or risk all her dirty secrets being spilled.
Well, it appears Nkechi is ready for all the craziness as she replied Bobrisky and told him he stinks, has a leaking anus because he's gay.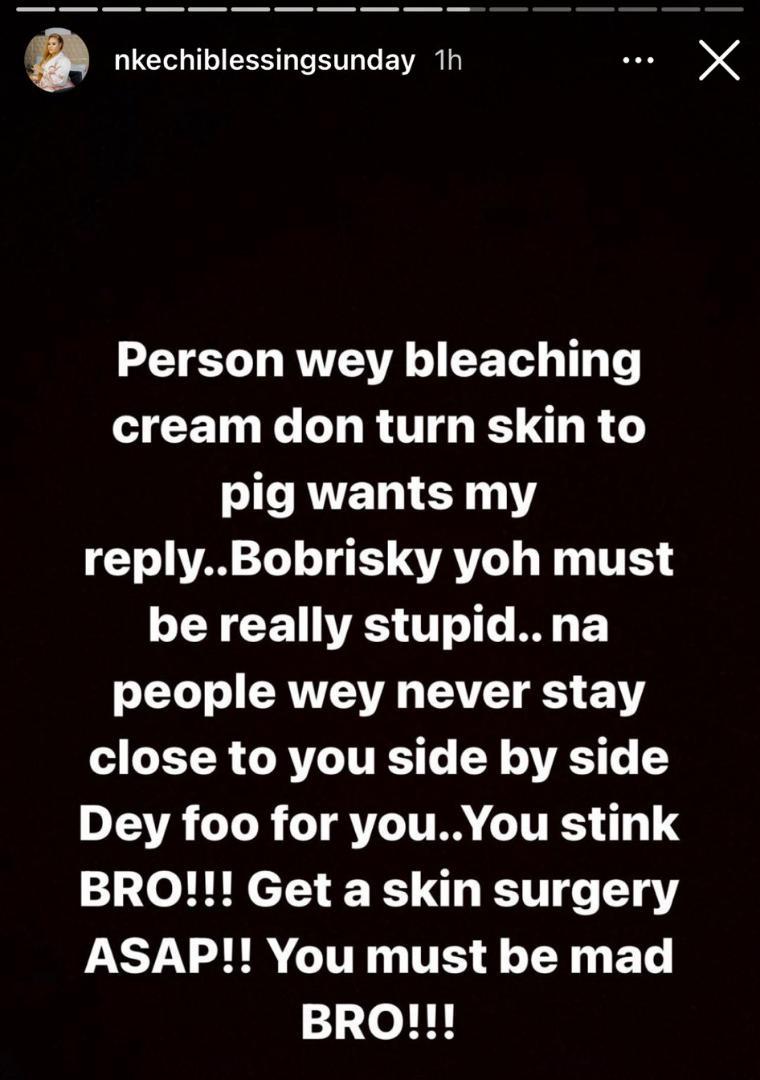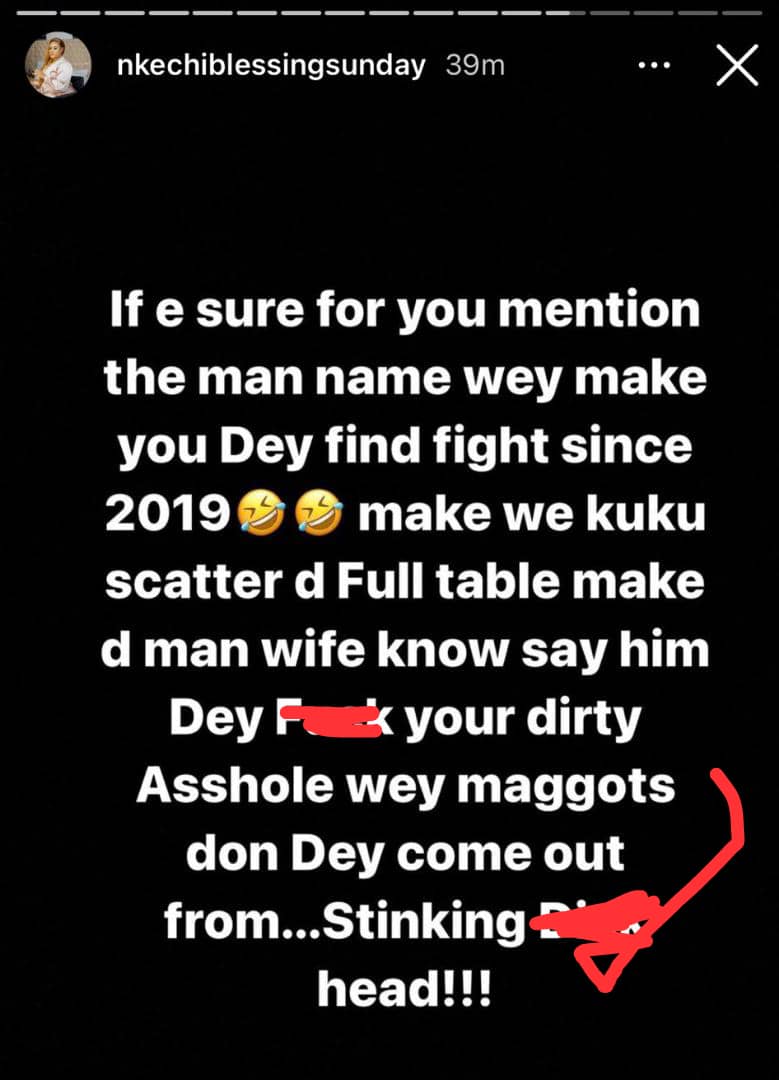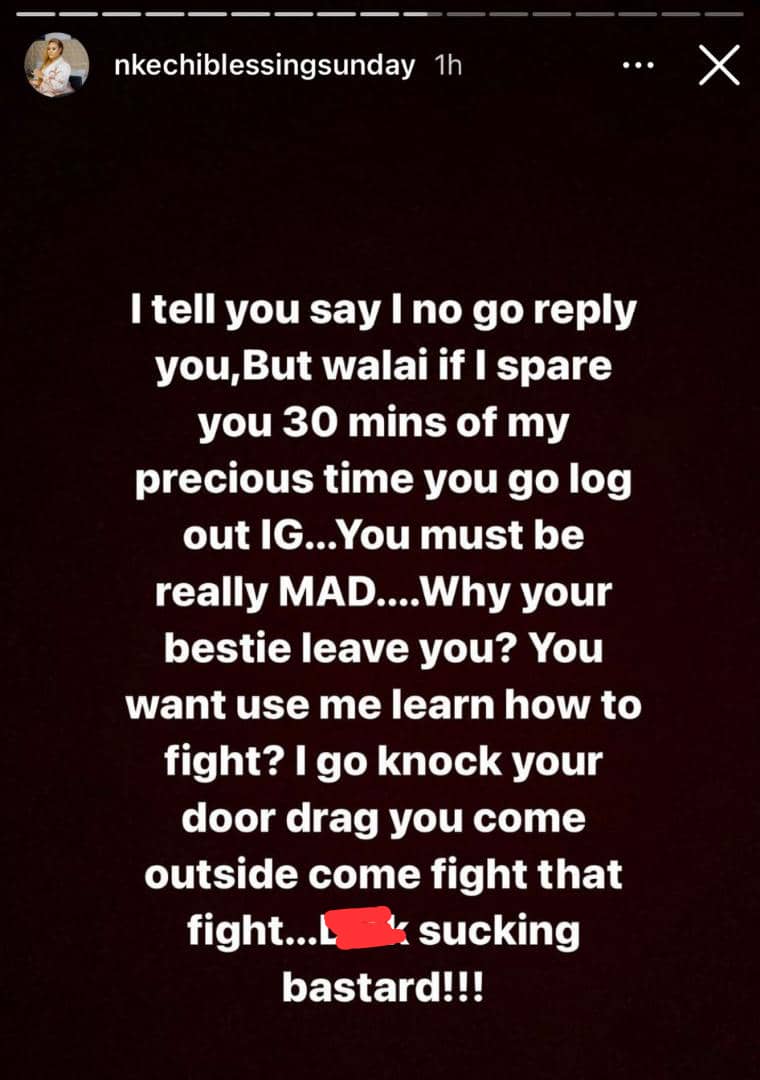 Clapping back at her, Bobrisky revealed how Nkechi's mother used her to attract and retain customers in her beer parlour. He also mocked her for having just one car whereas he drives four luxury cars. Bobrisky also accused her of being a boyfriend/husband snatcher.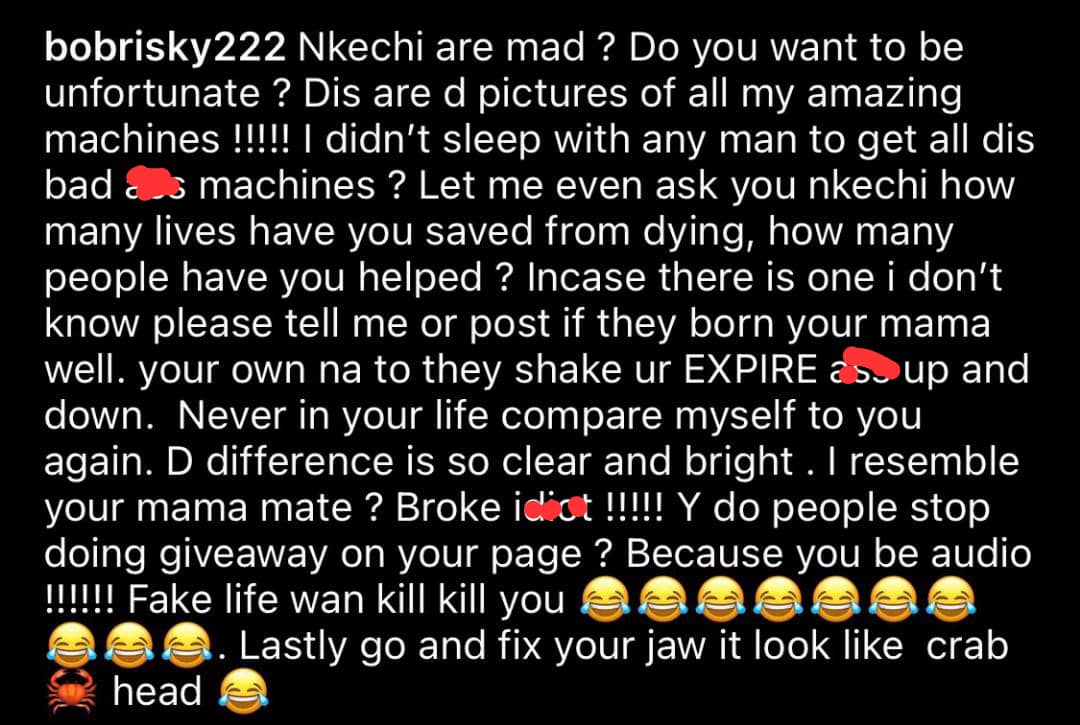 In an immediate clap back, Nkechi revealed how Bobrisky has been fighting her since 2019 because of a married man that they are both dating.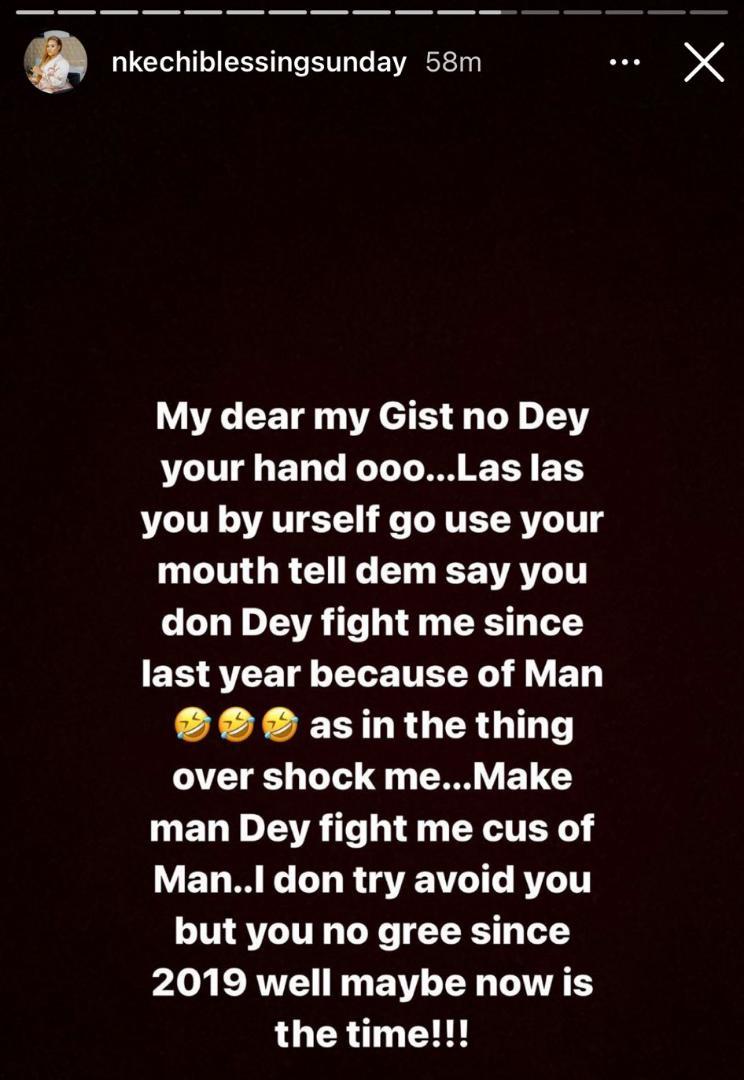 Stay updated on the full gist as it continues to unfold by following our Twitter thread below…