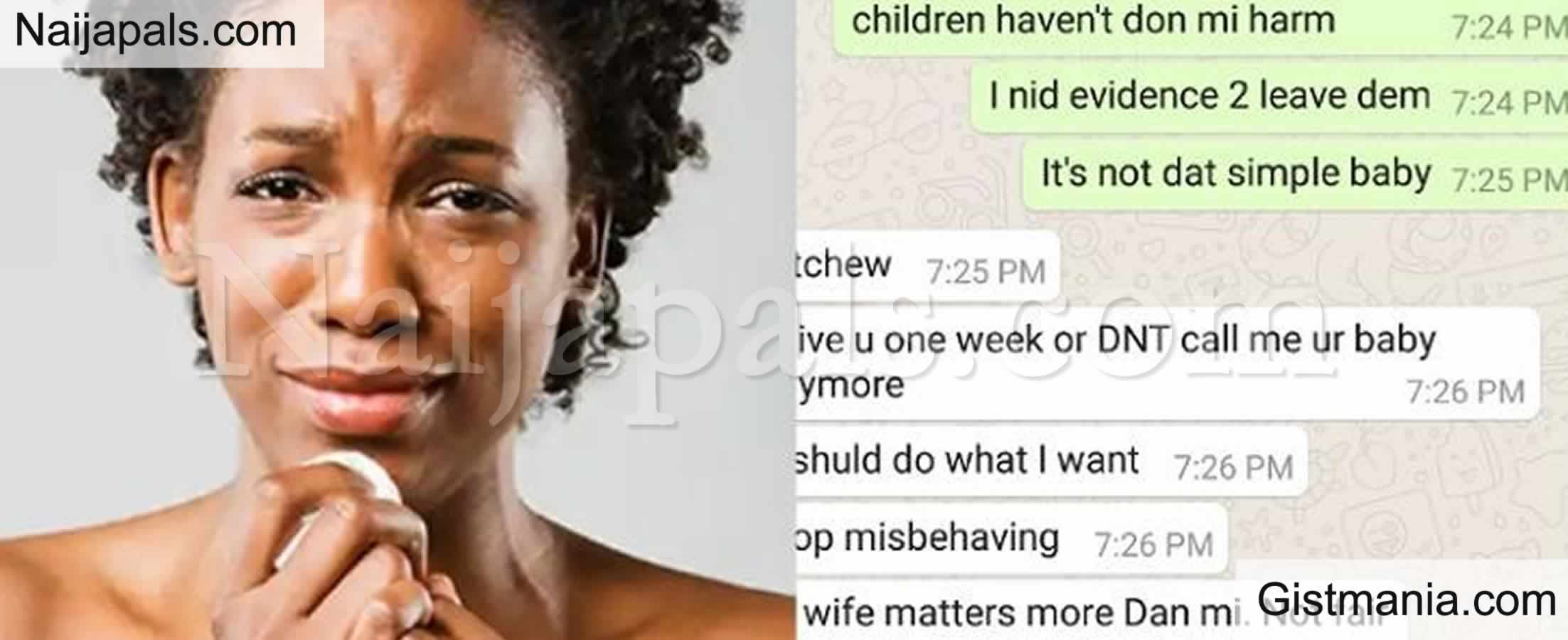 A heartbroken wife has leaked her husband's chat with his side chick who wants him to leave his family and tie the knot with her.
Apparently, the man who has been cheating on his wife with his side chick, has been looking for a way to leave the marriage and marry
side chick
.
From the screen shots of the chat shared, the side chick complained about his wife being a hindrance to their relationship, saying she can no longer condone her.
She gave him 7 days ultimatum to abandon his wife and their kids and marry her, so they can be together.
Read conversation below;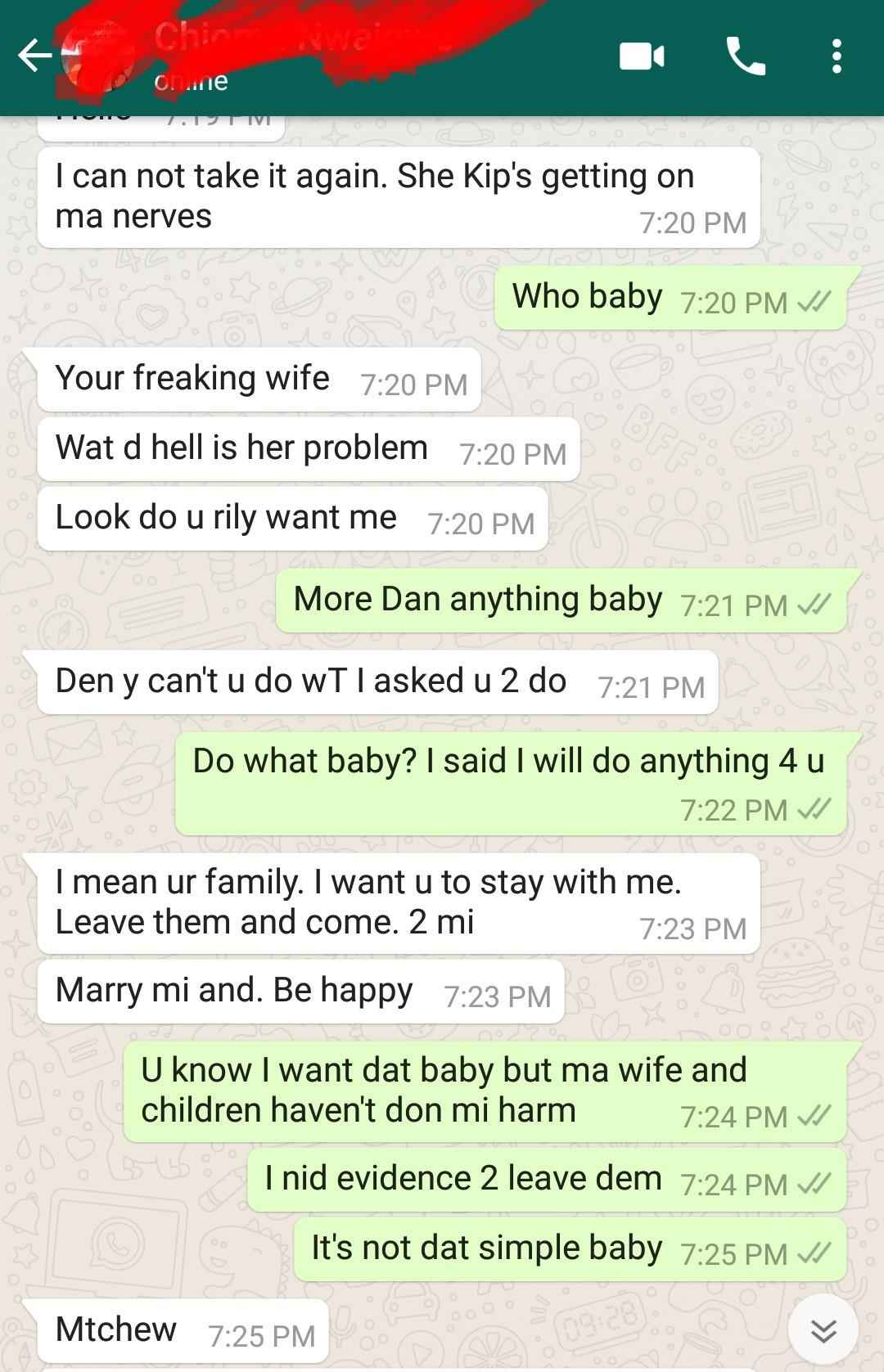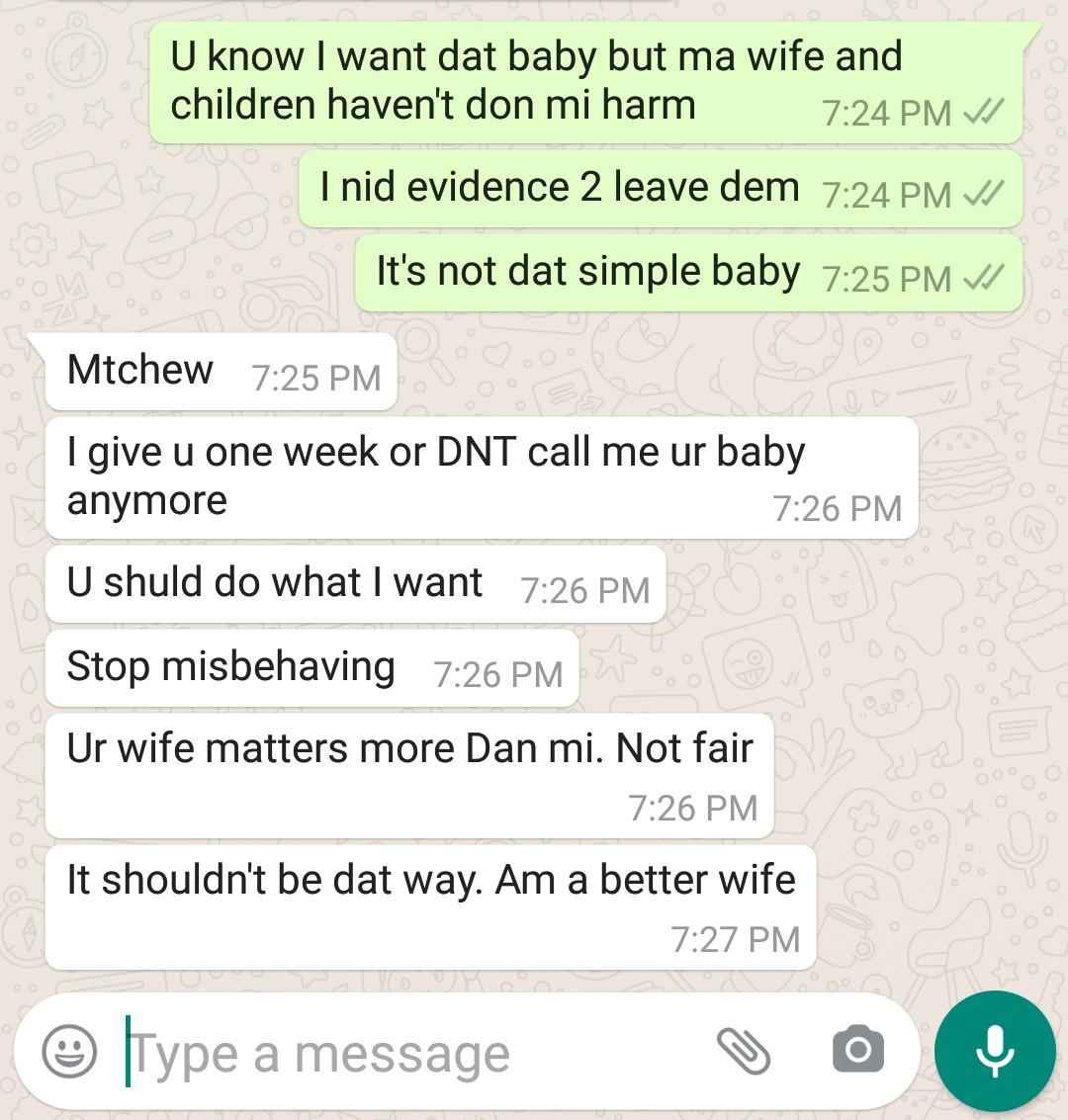 Gistmania