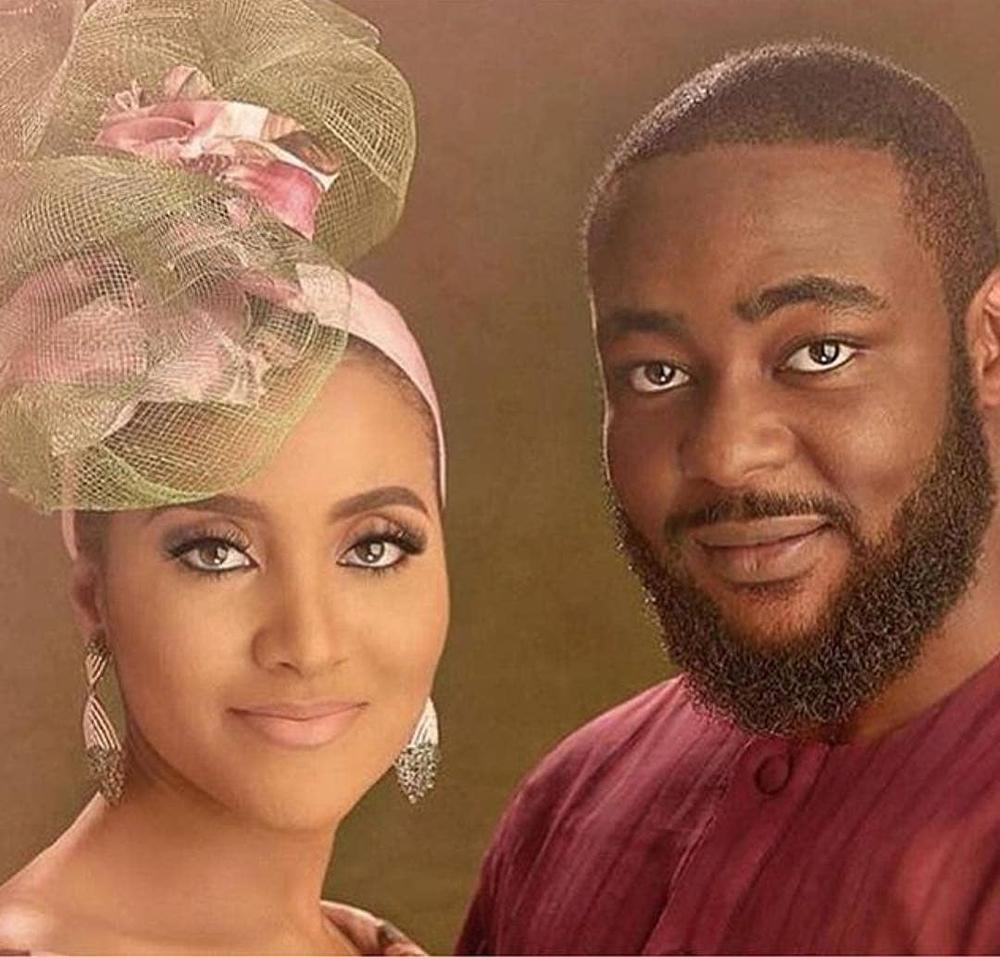 Fatima Dangote and her hubby, Jamil Abubakar are celebrating their third wedding anniversary today, March 16.  Fatima, is the daughter of Africa's richest man, Aliko Dangote and Jamil, is a pilot and also son of former Inspector General of Police, Mohammed Dikko Abubakar.
They had their wedding March 16, 2018 in Kano state. The couple also welcomed a baby girl in 2019.  Taking to Instagram in the early hours of today, Jamil shared some photos from their wedding ceremonies and wrote: "Happy Anniversary lover!!! 100 more years to go! (ISAH")
Fatima Dangote and Jamil Abubakar's Wedding
The wedding was a grand eight-part celebration. They dubbed the celebration #Famil2018, sharing photos of their union on social media. The wedding festivities started with the mother of Fatima Dangote hosting a mother's dinner, which then continued to a Kamu ceremony in Kano. The wedding reception was a gift from the bride's father and attended by many influential people inside and outside Nigeria. Notable attendees include Emir of Kano Malam Muhammad Sanusi, former Head of State General Abdulsalami Abubakar, then Senate President Bukola Saraki, and Vice President Yemi Osinbajo. American entrepreneur and philanthropist Bill Gates was also in attendance. "It was such an exciting day," Abubakar said. "I was amazed when I saw Fatima at the end of the aisle. It was amazing to celebrate our union with so many notable people, as well as close family and friends."
Jamil Abubakar is a pilot and the first son of Mohammed Akubakar, the former inspector general of police. He is also the head of the JMD Foundation, which works to eliminate poverty in Nigeria and helps the less privileged members of society. Fatima Dangote is the daughter of Aliko Dangote, the richest man in Nigeria. He has a net worth of $8.3 billion USD, making him the 162nd wealthiest person in the world. Fatima is the founder of Cupcake Factory Lagos, a successful baking business.
In August of 2019, Jamil and Fatima welcomed a baby girl into their family. "I've always known I wanted children," Abubakar said. "Holding my baby girl in my arms was the best moment of my life so far. I know she will grow up to do great things."
Source: Gistmania