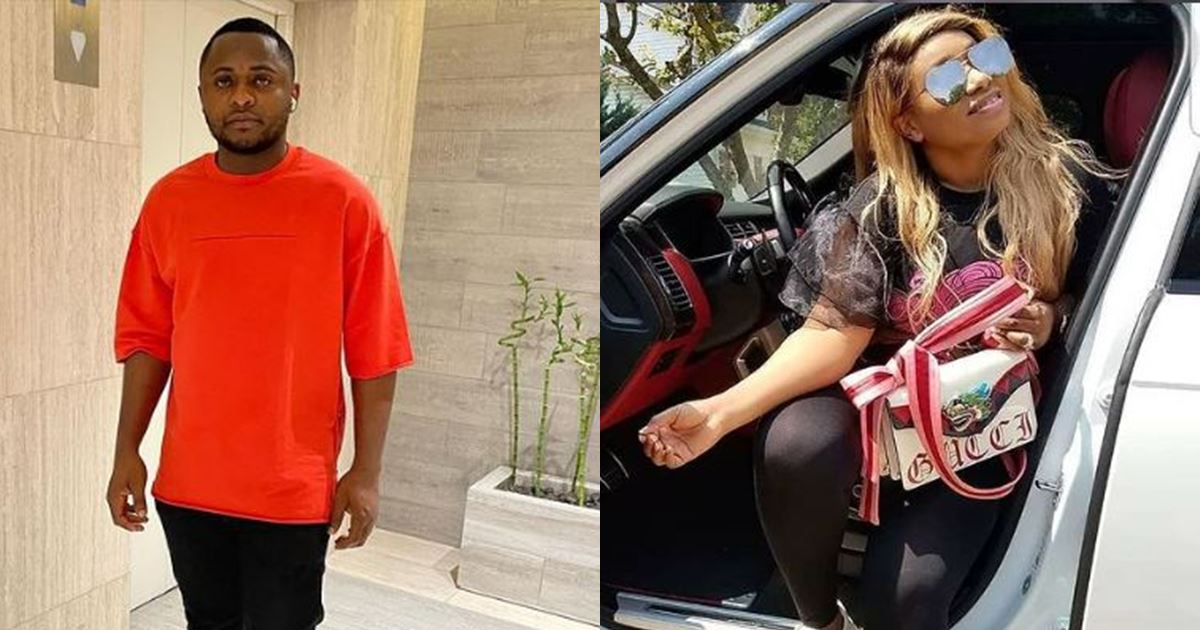 Music executive, Ubi Franklin has been reportedly dumped by his girlfriend, Adesuwa Renee.
This is after she benefitted from a large portion of his wealth, according to reports.
Adesuwa who used to be in a relationship with Ubi Franklin is said to have used him to achieve her desired goals and left him afterwards.
Recall that Ubi's baby mama, Sandra Iheuwa and Adesuwa once got into a media fight over the music producer some months back, but it seems their relationship has hit the rock.
The story was shared by an Instagram blogger, Cutie-juls and it reads:
"Omo, Ubi was the one buying and sending most of these flowers o, until Adesuwa Renee served him breakfast
So apparently Adesuwa had a man in another state whom she is very fond of.
When Adesuwa needed some particular clients, she got closer to Ubi. Ubi also felt he's got a big girl so make he shoot his shots.
Adesuwa knew Ubi's weak points so she capitalised on it.
Long story short. During that Ubi's US trip which caused the Adesuwa and Sandra's fight. Ubi had made some few t$1000s so he gave Adesuwa his supposed girlfriend money to visit him in Naija so they can flaunt their couple goals properly.
While Ubi was in the USA, Adesuwa will normally tell Ubi she is escorting her friend by name Ebere to see her man. Not knowing it was the other way round. Adesuwa gave Ubi the impression that her friend Ebere was into semi runs not knowing it was the opposite. Apparently the Ebere has a man.
Long story short, Adesuwa chopped Ubi's gbola, chopped his small cash na only his destiny she didn't chop finish. Got all the connections she needed via Ubi. Eg the Davido, Otunba, some rich pastors etc.
After it was all set, Adesuwa served Ubi hot breakfast. That broken heart eehn, I'm yet to see it's match.
Ubi was really into Adesuwa so he gave her his all. He was at her service both day and night including making himself available for her family too.
After Adesuwa got all she wanted, she started calling people one after the other to tell them the alleged unpleasant things that Ubi had said about them to him etc.
Ubi was in a bit of mess then. And he swore never to look the way of his "Delilah, Adesuwa ever again. Apparently most of what Adesuwa displays were audio according ****.
Hmm now It took Adesuwa's sister's husband who has also tasted Adesuwa's venom to save Ubi's face among few of his friends by explaining to them what Adesuwa can do.
Anyway, so those of us online in-laws that bought asoebi for Adesuwa and Ubi, we have to go for refunds cuz it was a very bitter and toxic breakup which will be very impossible for a reconciliation unless a miracle 👩‍🦯"
See the post below: