Nigerian lady documents the pain of sexual and domestic abuse faced at the hands of her 32-year-old brother who has the support of his mother.
A Tiktok user identified as Favour Pauls from Abia State calls out for help against her family who subjects her to demeaning conditions.
According to Favour, her mother covers up the abuse faced at the hands of her brother while justifying it with protecting the family's name.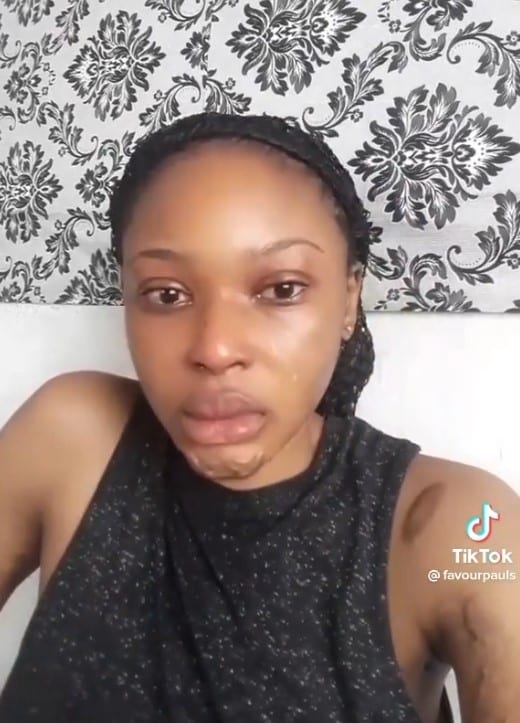 In an emotional post, Favour sought help as she penned her pain;
"I am The Youngest Of My Family I Brought this to social media cause I need help I have 0 respect for anyone who supports or covers evil, especially family.
I am a Victim of Rape & Sexual Molestation By My Blood Brother & Through My Teens Since My Childhood He will hit me to instill fear in me as a child so that I wont expose how he sexually Molests me and my Mother supports and Covers him thinking he is disciplining me as a child, even After I Told Her she found out, She Did nothing That it's shameful for her family image.
Why do African mothers cover the evil their sons do to their daughters like a female child doesn't matter? I need help.
Now I am grown up, I am a victim of domestic violence and my brother about 32 years old still hits me because I've lost respect for him and my mum supports him for hitting me because I lost respect for him.
The memories forever haunts me, I need help. I don't know where to go, whom to run to or what to do."
Watch the video below …