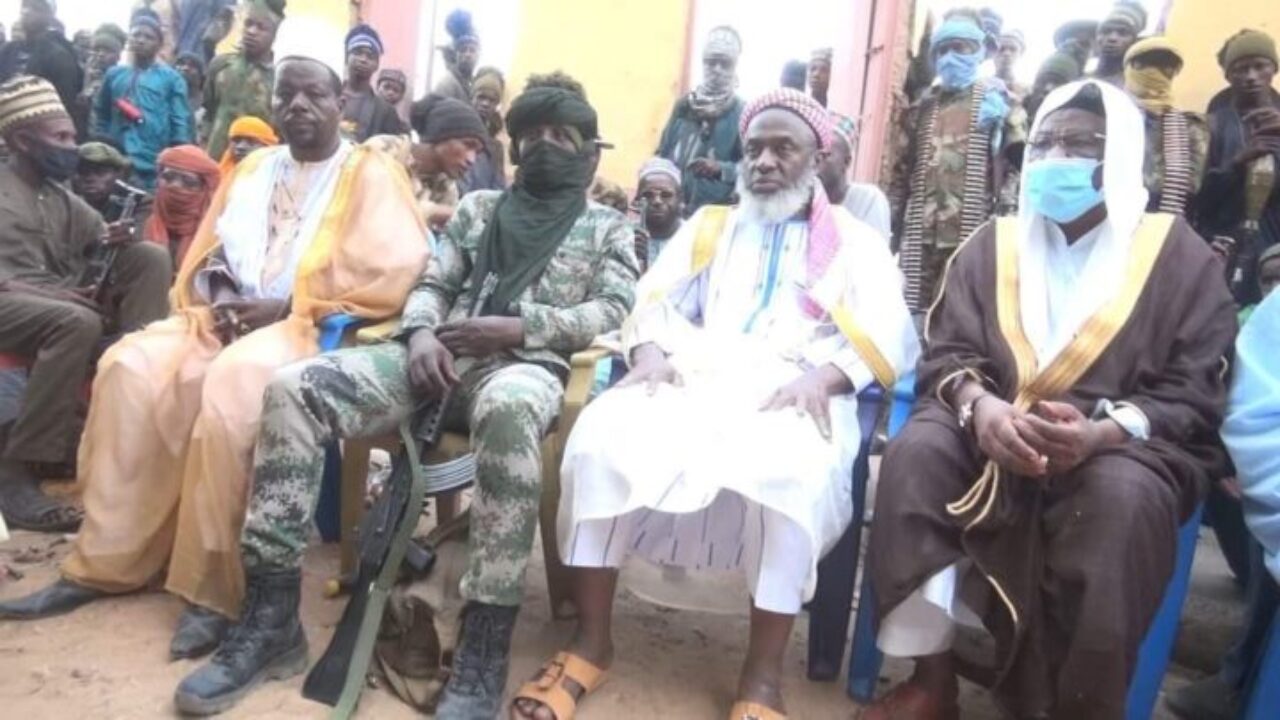 The CableNG
Ahmad Gumi, prominent Islamic cleric, has reportedly met with some bandits in Tagina forest in Niger state.
According to TVC, the cleric met with the kidnappers of students of Government Science College, Kagara, Niger.
At least 41 people — including 27 students — were taken hostage by suspected bandits in the early hours of Wednesday.
The forest is close to Niger's boundary with Kaduna state.
The police said efforts are on to rescue the abducted students.
Since January, Gumi has met with bandits in Kaduna and Zamfara forests in an attempt to broker a peace deal.
In Kaduna, over 500 bandits reportedly agreed to lay down their weapons after he struck a peace deal with them.
In Zamfara, Gumi reportedly told the bandits that they have legitimate concerns and that the federal government should look into ways of providing "reasonable" means of livelihood for them.
"Let there be peace," the cleric had said.
"You all have a legitimate concern and grievances, and I believe that since the Niger Delta armed militants were integrated by the federal government and are even in the business of pipeline protection."