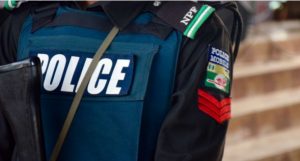 What is happening in the south-east where the police, the key agency charged with protecting citizens, are now endangered?
Not less than 14 police officers have been killed in the region in the last three months, according to TheCable findings.
The media reports studied showed the officers were killed during 11 different attacks, a steep rise in such targeted assault against the security agency.
Police stations were also affected in the assault as three of them have been razed in 2021.
Only Enugu has so far been spared in the growing trend among the five south-east states, with Abia as the hotspot.
Six of the slain officers have been killed in Abia, followed by Ebonyi and Anambra where three officers each have fallen victim.
Officers in Imo have been the least affected with two of them killed so far.
WHO IS KILLING THE OFFICERS?
In most cases, the police have not been able to arrest suspects linked to the attacks.
But a common trend identified by TheCable is that the attackers usually cart away the rifles of officers killed — or from stations razed — suggesting they could be planning more assault.
Barely 48 hours ago, three police officers on duty were gunned down in a remote community in Abia after which the attackers made sure to steal their rifles.
While there is no group that has claimed responsibility for the increasing assault against the police, the proscribed Indigenous People of Biafra (IPOB) — which now has a self-funded security outfit — has been mentioned as suspects on a few occasions.
On February 4 when the Onicha police divisional headquarters in Ebonyi was set ablaze, the police command had said the attackers were suspected IPOB members "who are alleging that the Police were protecting the Fulani Herdsmen who they accused of being responsible for the killing of one of their members."
Loveth Odah, the police spokesperson in the state, however, told TheCable on Wednesday that reported links with IPOB are still mere allegations.
"In Ebonyi, what we have is a spillover of whatever is happening in other states… because it has been happening seriously in Abia or those other places," she said in a phone interview.
"The people saying it is IPOB are only making allegations because we have not arrested anyone (of the attackers) linked to IPOB."
So, back to the question: who is killing police officers in south-east?
Source: The CableNG