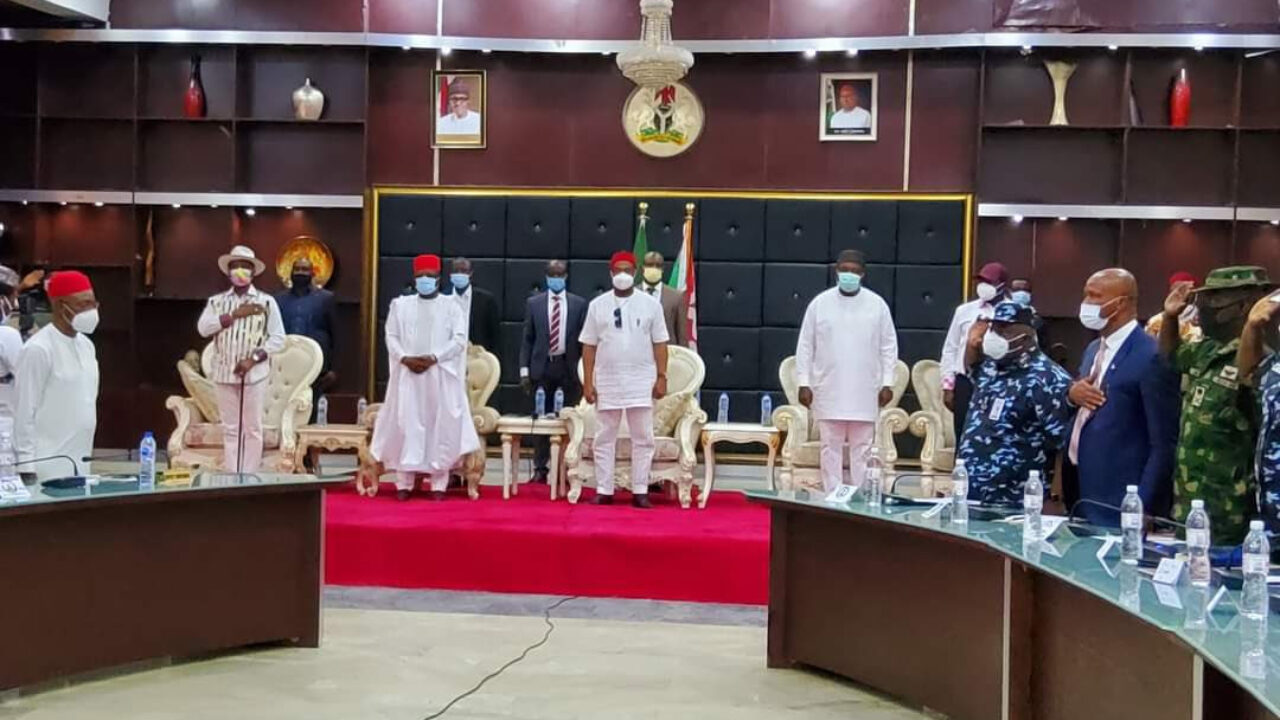 In the wake of the unstable security situation in the south-east, governors of the five states in the region recently announced the formation of a security outfit, codenamed Ebube Agu, to mitigate attacks on communities and prevent loss of lives and property.
The governors unveiled Ebube Agu on April 11, after a meeting in Owerri, the Imo state capital.
Obi Umahi, chairman, south-east security committee, laid out details of the structure of Ebube Agu during a Channels Television programme on Monday.
Here are five important things the retired major general shared.
Command and control centre in Enugu
Ebube Agu will have a command and coordination centre stationed in Enugu state. It will be involved in security awareness, intelligence gathering, and serve as a channel for security alarm.
However, all the states will be responsible for their respective security affairs.
Intelligence sharing
The states are to share information among themselves to allow for swift security responses and operations, while the command centre is to support them with intelligence.
Cross border support
The South Eastern Security outfitt in one state can cross to another south-east state to support an operation if the need arises.
Each of the states' Ebube Agu will be structured in a way that would aid quick mobilisation and deployment. Each state is expected to carry out its security operations in coordination with the federal security agencies.
Independent of community policing
The regional South Eastern Security outfit will work separately from the community police outfits but the former is expected to complement and enhance the operation of the latter. According to Umahi, both outfits will work together to achieve the desired security in the south-east.
South Eastern Security outfit Will operate everywhere
Ebube Agu will not only operate in the outskirts of the five eastern states but its operation will be everywhere — from the rural areas to the suburbs.
Source: The CableNG