Young man set to end his relationship with his darling generous girlfriend who is lazy and does not know how to cook ordinary water.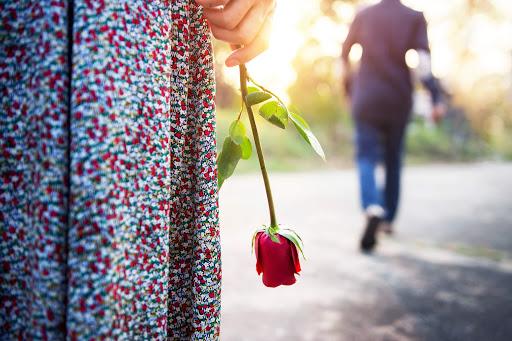 According to the man who sought advice anonymously narrated that the lady is however a generous woman who spoils him with gifts.
Read his write up below …
"Hello PSM I'm not really asking for advice or anything. I really just want to get this off my chest.
I've been with my girlfriend for three years. It's been bliss until we started living together January this year.
I'm starting to believe we can't have a family together cos it seems she's too lazy. And she can't cook. I have tried to talk to her about these issues but it seems everyday I'm complaining about one thing or the other.
She's always promising to change, but story remains the same. This is the first girl that I've dated that's been free with her money, not stingy and gets me stuff anytime she can. I still pay back and foot all the bills but it's nice to be on the receiving end of goodwill.
It's just this inability to run a home I'm so concerned about Sadly I'm gonna have to break up with her. But it'll hurt. It hurts."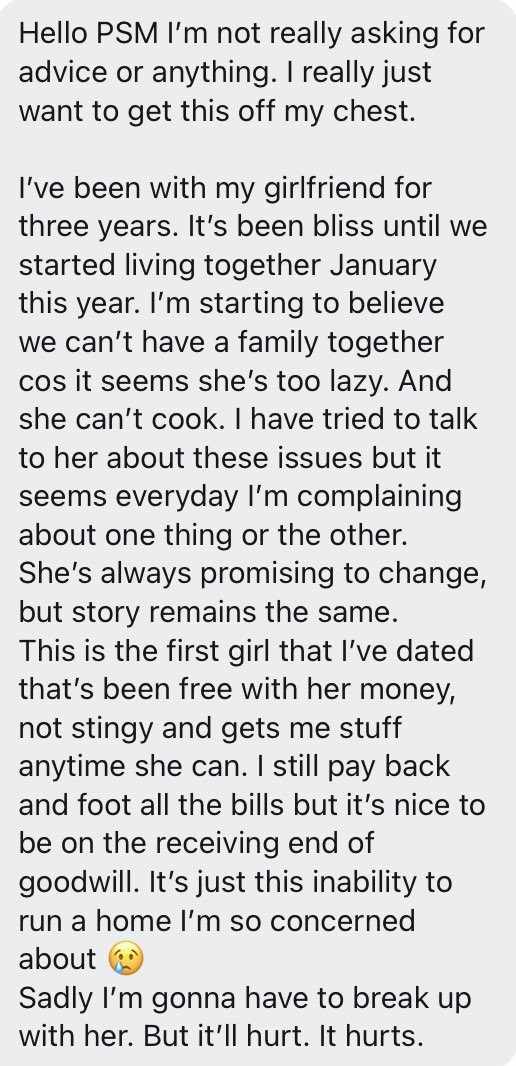 Source: Gistreel