Netizens have mocked Instagram brand influencer and businesswoman, Laura Ikeji as she returns to her surgeon for a nose job.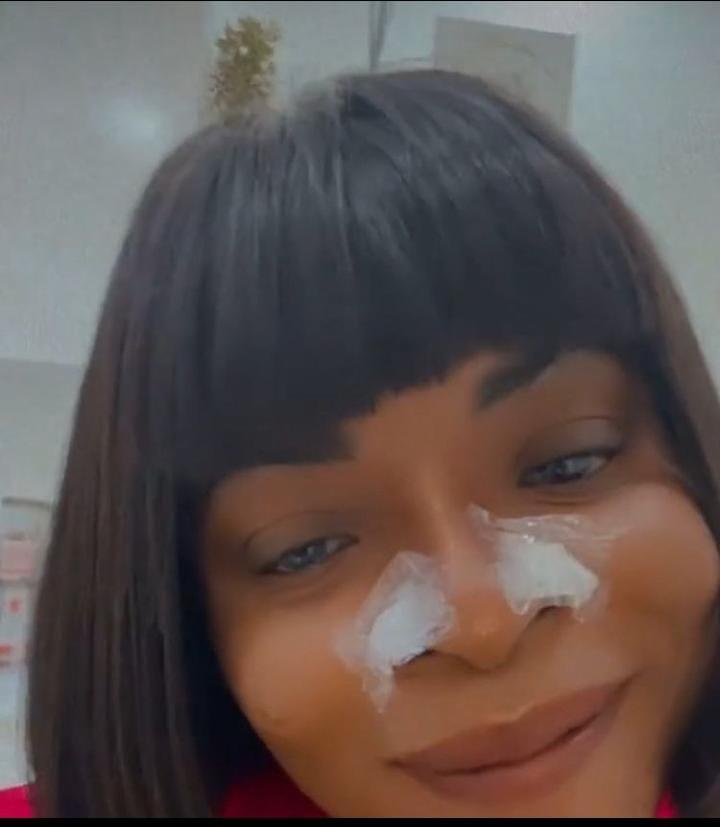 This is coming after a popular Instagram blogger, Cutie_Julls revealed that Laura has revisited her surgeon to get her perfect desired nose more enhanced.
In the post captioned, Cutie_ Julls wrote;
"Mrs. Kanu returns to her plastic surgeon to cut a bit of her nose".
Reacting to this, some Instagram users have mocked her as they referred to her as "upcoming Micheal Jackson", while others say her nose might fall off soon.
Here's the comment generated;
anita_emerald wrote: The thing bout surgery, you will keep going back.
ogieaby wrote: Once u start u keep going back! It's very very addictive! I hope she can cope!!!
elendukahlan wrote: She go soon cut the nose out completely
brownsugarzinny wrote: Hmmm she shouldn't just cause wahala for that innocent nose oo hmmn
wf_annabelle wrote: na to cut am comot remain
miz__loretta wrote: Nose jobs are never perfect, even professionals will tell you b4 time. Just that they will try to make it slightly okay.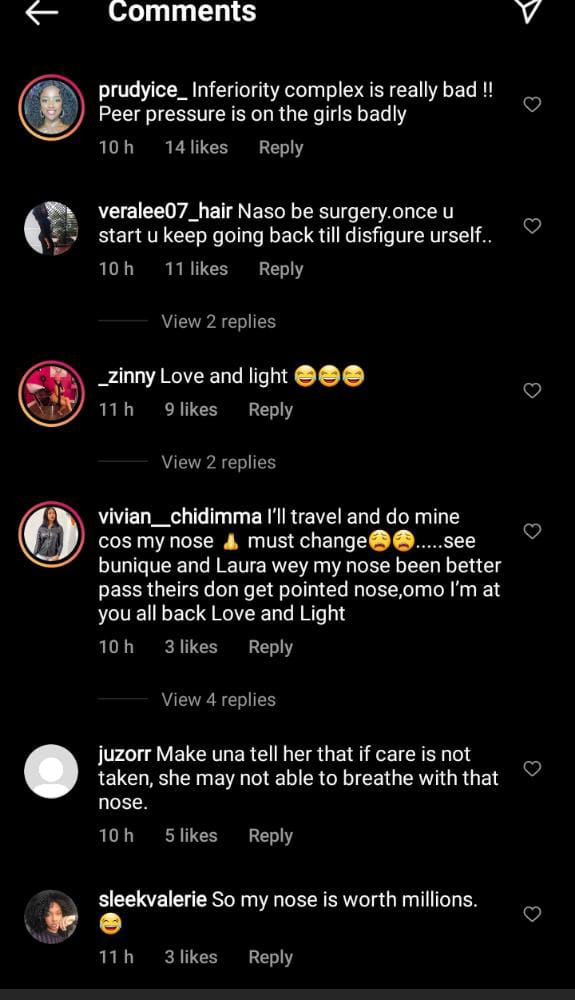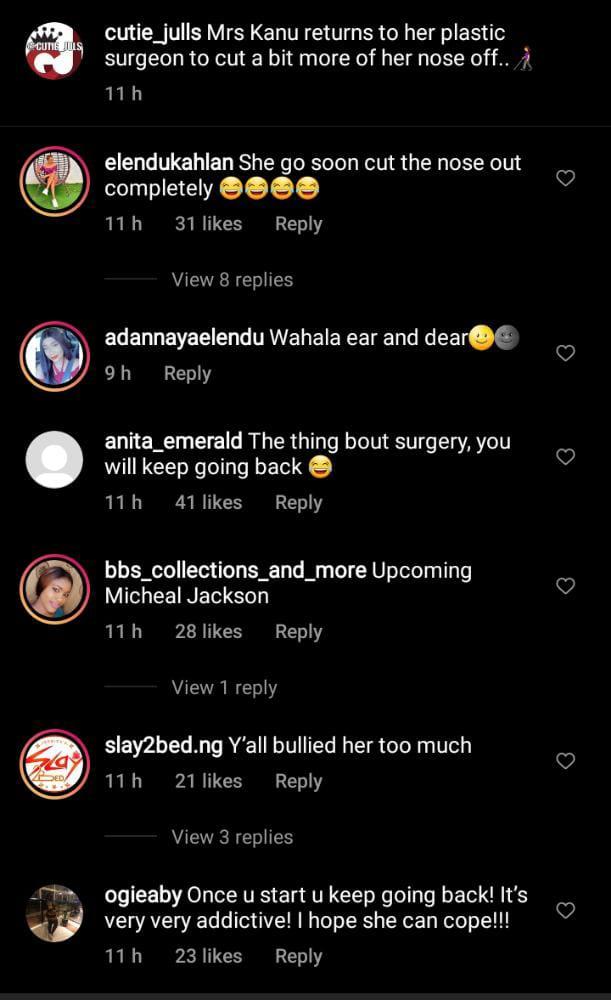 Source: Gistreel