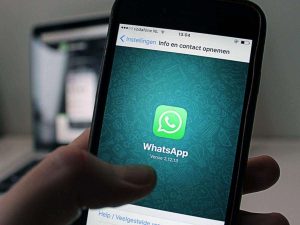 The federal government has earmarked N4.8 billion for the National Intelligence Agency (NIA) to monitor WhatsApp, an encrypted messaging application, and Thuraya
The provision seen by TheCable is contained in the supplementary 2021 budget passed by the national assembly.
On Wednesday, the national assembly approved the sum of N982 billion as the supplementary budget for 2021. While N123 billion was approved for recurrent (non-debt) expenditure, N895 billion was earmarked for capital expenditure.
The budget is meant to boost military operations and to facilitate the procurement of COVID-19 vaccine.
The line items of the budget showed that police "commands and formation" got N33.6 billion for a number of projects, including the fumigation of 19 training institutes at N200 million.
While N936 million was earmarked for the police for the purchase of uniform and kits, N910 million was voted for allowances and salaries of trainees.
Under the ministry of defence, N1.6 billion was set aside for "additional 2,700 troops". The army got N675 million for operation allowance for the troops.
The Nigeria Air Force got a total sum of N239 billion, of which N266 million was budgeted for small arms and ammunition, N1.5 billion for upgrade of barracks "through direct labour" and N84 billion for the payment of "defence equipment".
The Department of State Services (DSS) got a total of N17.5 billion for the purchase of vehicles, arms and upgrading of its six training institutes across the country, among other line items.
Under health, the National Agency for the Control of AIDS (NACA) got N1.6 billion for a "treatment programme".
While N20.6 billion was voted for the "delivery" of vaccines to every ward/primary health centre, N60.7 billion was earmarked for purchase of COVID vaccines.
The sum of N6.7 billion was earmarked for the procurement and installation of oxygen plants nationwide.
Source: The CableNG