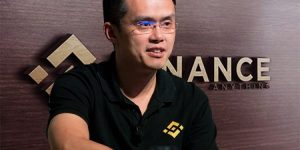 A report from Binance, the largest cryptocurrency platform by trading volume, titled "The World Goes Crypto: Top 5 Countries Adopting Crypto and How BUSD Helps," stated that Nigeria is leading the charge as the #1 country leading cryptocurrency adoption.
Binance is ranked the #1 exchange by coinmarketcap giving the exchange a ranking score of 9.9. The report was released yesterday on Binance's blog site and it states that 2021 will be looked at as the inflection point towards the global adoption of cryptocurrencies.
The ranking was based on Statista's survey on selected countries that said they used or owned cryptocurrencies in 2020.
According to the report, as of this year, around 300 million people worldwide have owned or used crypto at some point in their lives. The source of this data as the report said is from a recent estimate from blockchain technology company, TripleA.
The report listed 3 reasons as to why 2021 is a monumental year for cryptocurrency adoption. These reasons include All-Time-Highs (ATHs) for Bitcoin and altcoins, institutional adoption and general adoption.
The report stated, "Adding to the momentum that Bitcoin created, more people were attracted to crypto because of the new innovations that were introduced, such as blockchain-fueled solutions like DeFi (decentralized finance), NFTs (non-fungible tokens) and more, opening new avenues within the crypto industry."
On institutional adoption, the report stated that the presence of institutional investors was the key difference between this year's rise in crypto interest compared to 2017's "short-lived" cryptocurrency boom. It mentioned companies like Tesla, Square, and MicroStrategy who started to declared Bitcoin reserves.
The report states that 300 million people represent just 3.8% of the world's population or 5.8% of the total people on earth between the ages of 15 to 65 (5.1 billion). It used these statistics to further its point on why crypto adoption is at its early stages. The report also drove its point home using the technology adoption curve which states that at the first stage, which is the stage cryptocurrencies are in, between 2.5% – 13.5% of people try the new technology and these people are considered the innovators and pioneers.
Bottomline
About Nigeria, the report stated, "Topping the list is the African nation of almost 200 million people, mainly on the younger, more tech-savvy side. With most Nigerians adept at sending money and paying through their phones, almost a third of Nigerians surveyed by Statista have used or owned crypto at some point." It puts the countries crypto adoption at 32% according to Statista.
Other countries listed include; Vietnam with 21%, the Philippines with 20%, Turkey with 16% and Peru with 16%.