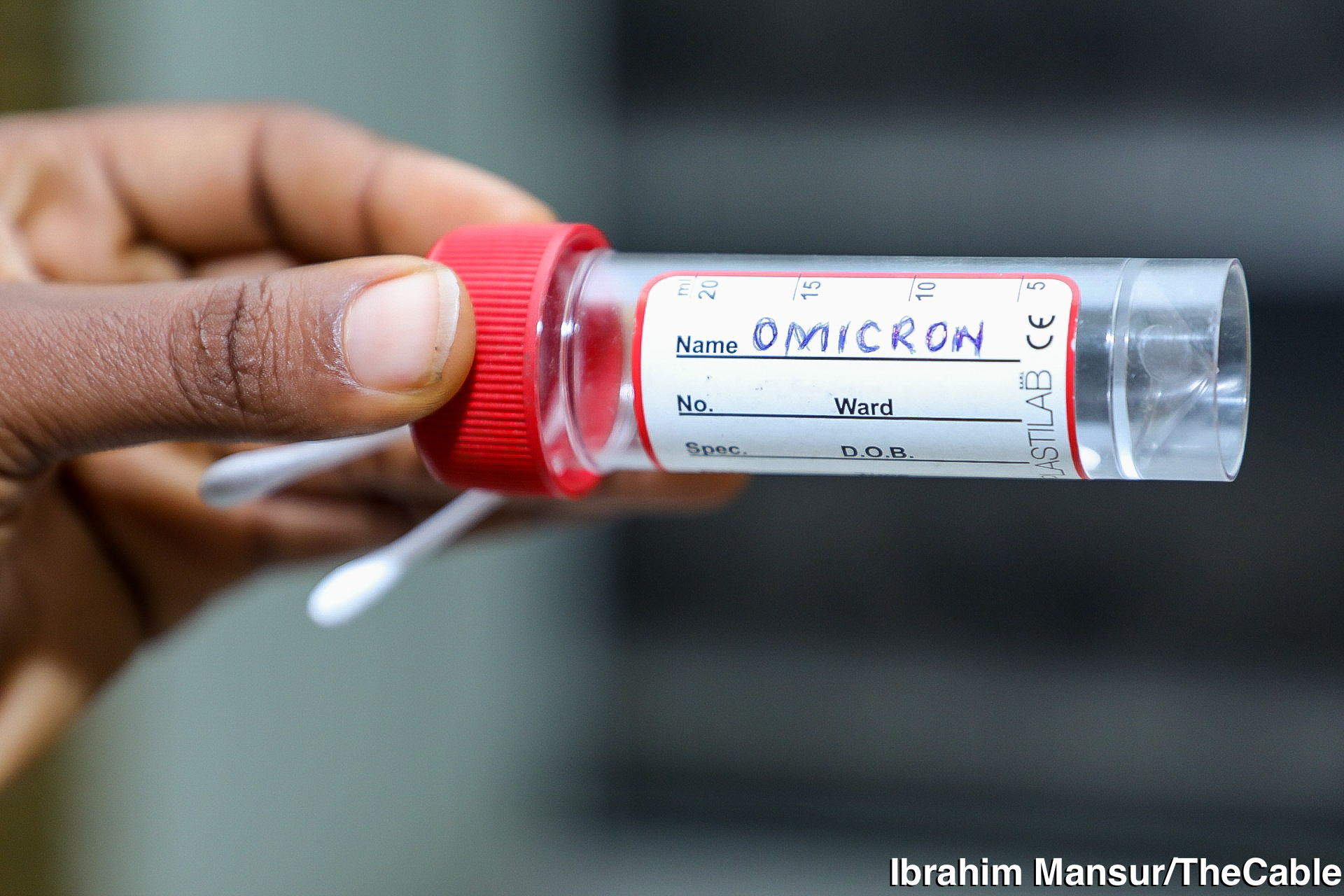 The kingdom of Saudi Arabia has imposed a temporary ban on flights from Nigeria.
The development comes amid the discovery of three additional cases of the Omicron variant of COVID in Nigeria.
According to a circular dated December 8, 2021, and issued by the General Authority of Civil Aviation (GACA), non-citizens of Saudi Arabia who have been in Nigeria within 14 days will not be allowed entry into Saudi Arabia.
No particular reason was given in the circular for the suspension of flights from Nigeria.
However, for citizens of Saudi Arabia, they will be required to undergo tests and be placed in quarantine for a period of five days.
"Suspending all incoming flights and suspending entry to the Kingdom for non-nationals coming directly or indirectly from the Federal Republic of Nigeria, except for those who have spent a period of no less than (14) fourteen days in another country from which they are allowed to come," the circular reads.
"Home quarantine will be applied for a period of (5) days to Saudi citizens coming from the mentioned country, provided PCR examination on the first day and the fifth day regardless of immunization status.
"Failure to comply with circulars issued by GACA is an explicit violation of Government's orders. Legal procedures shall be initiated against violators who will be held responsible."
Also confirming the development in a statement issued on Thursday, Azman Air announced a suspension of flights from Kano to Jeddah in line with the directive.
"Due to the suspension of flights from Nigeria by the Kingdom of Saudi Arabia, Azman Air regrets to inform its esteemed passengers that all flight operations from Kano to Jeddah are hereby cancelled till further notice," the statement reads.
"All passengers affected by this cancellation are to contact their travel agents for adequate advice and more information.
"The management of Azman Air has concluded plans to evacuate all the passengers in Jeddah in accordance with the travel advisory laid out by the Nigerian Civil Aviation Authority.
"The increasing cases of COVID-19 variant Omicron is really affecting the aviation business across the globe and we pray the situation improves and the decision reversed soonest."