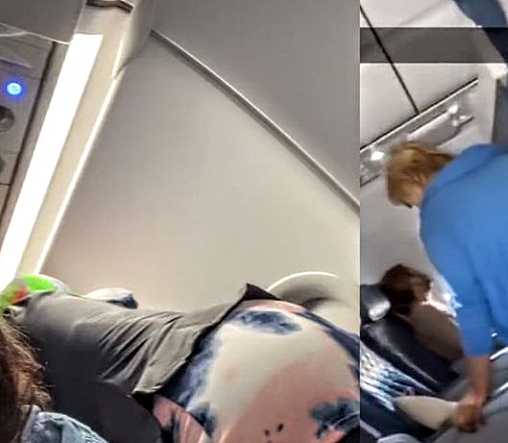 Around the world today, there is obviously a growing number of ladies who opt to improve the size of their butt, thus flying abroad for surgeries.
Although they may have their wishes granted, an immediate journey back home is usually a tough one just like a viral video has shown.
In the video which has garnered a lot of reactions, some women could be spotted on their knees while on their flight back home.
A male voice from the video advised saying, "Remember ladies, if you are getting a BBL don't forget about the flight home. Pack something comfy for your knees."
Reacting to the video, an Instagram user @lilz_world25_ said, "Na only me and my friends never do surgery and it's because we can't afford it."
@ronnyeboony said, "U pay money for something and u come dey feel uncomfortable … that's u can't sit upright on a flight."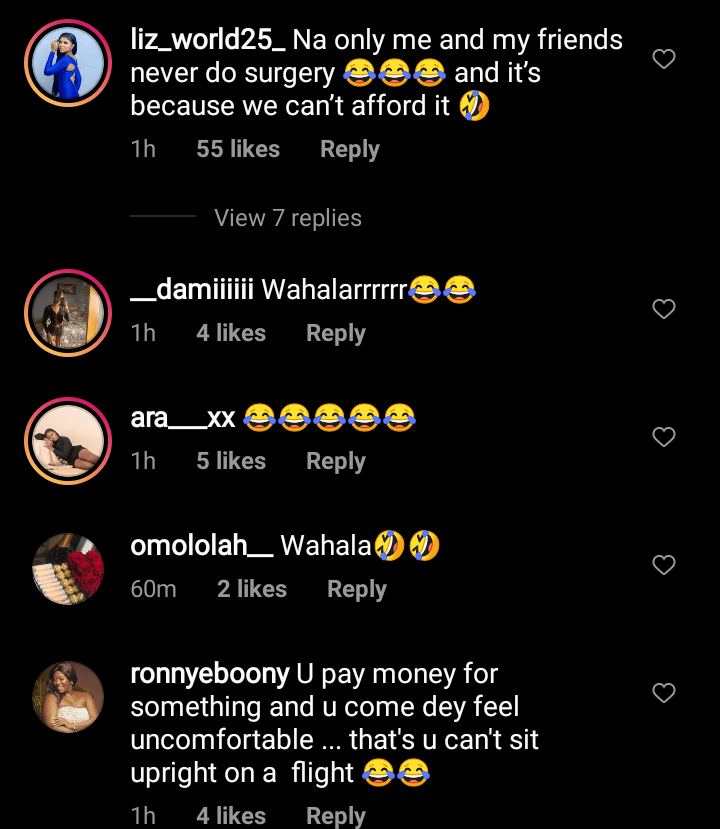 Watch The Video Below
View this post on Instagram