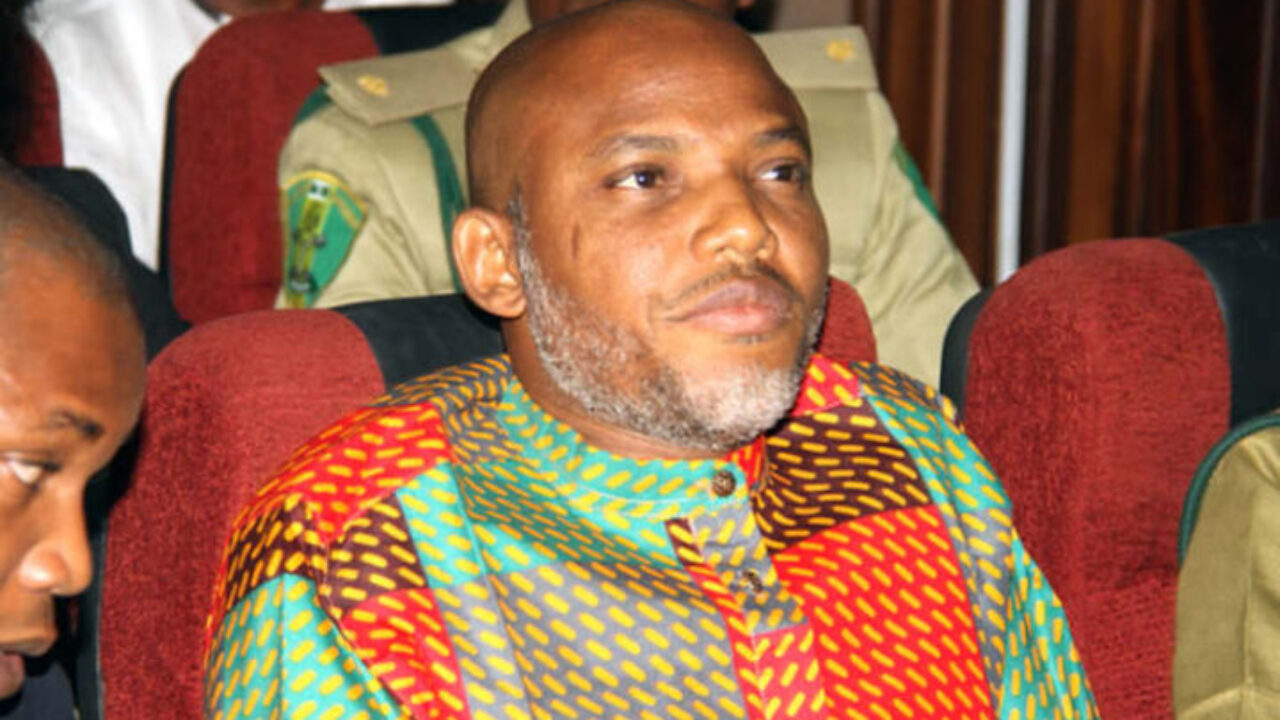 A high court in Umuahia, Abia state, has fixed January 19 to deliver judgment in the fundamental human rights suit instituted by Nnamdi Kanu, leader of the proscribed Indigenous People of Biafra (IPOB).
Kanu, who is in DSS custody, filed the suit through his counsel, Aloy Ejimakor against Abubakar Malami, attorney-general of the federation (AGF), and the Department of State Services (DSS) for allegedly violating his fundamental human rights.
Aside from the AGF and the DSS director-general, other respondents include the federal government of Nigeria (first), chief of army staff (third), inspector-general of police (fifth), and three others.
In the suit marked HIH/FR14/2021, Kanu is asking the court to compel the respondents to pay him N5 billion in damages as monetary compensation for the "physical, mental, emotional, psychological and other damages" suffered as a result of the alleged infringement on his fundamental rights.
He also asked the court to declare that his extradition from Kenya to Nigeria, his continued detention, and the planned prosecution in suit number FHC/ABJ/CR/383/2015 "is illegal, unlawful, unconstitutional".
"An order mandating and compelling the respondents or their agents to forthwith release the applicant from detention and restitute or otherwise restore applicant to his liberty, same being his state of being as of 19th June 2021; and to thereupon repatriate the applicant to his country of domicile (to wit: Britain) to await the outcome of any formal request the respondents may file before the competent authorities in Britain for the lawful extradition of the applicant to Nigeria to continue his prosecution in charge No: FHC/ABJ/CR/383/2015 (federal republic of Nigeria v. Nnamdi Kanu)," Kanu prayed.
"An order mandating and compelling the respondents to issue an official letter of apology to the applicant for the infringement of his fundamental rights, and publication of the said letter of apology in three (3) national dailies."
The suit was heard and concluded on December 10, 2021, before Benson Anya, the judge.