Sensational award-winning singer and songwriter, Davido seem to be taking his exercise regimen seriously this year as he shows off his body after weeks of strenuous exercise.
Davido promised himself that he would get in shape this year, and he has been following his word, posting footage on social media to keep supporters updated.
The singer has been working out for two weeks and has gone to Instagram to show off how wonderfully his body is progressing.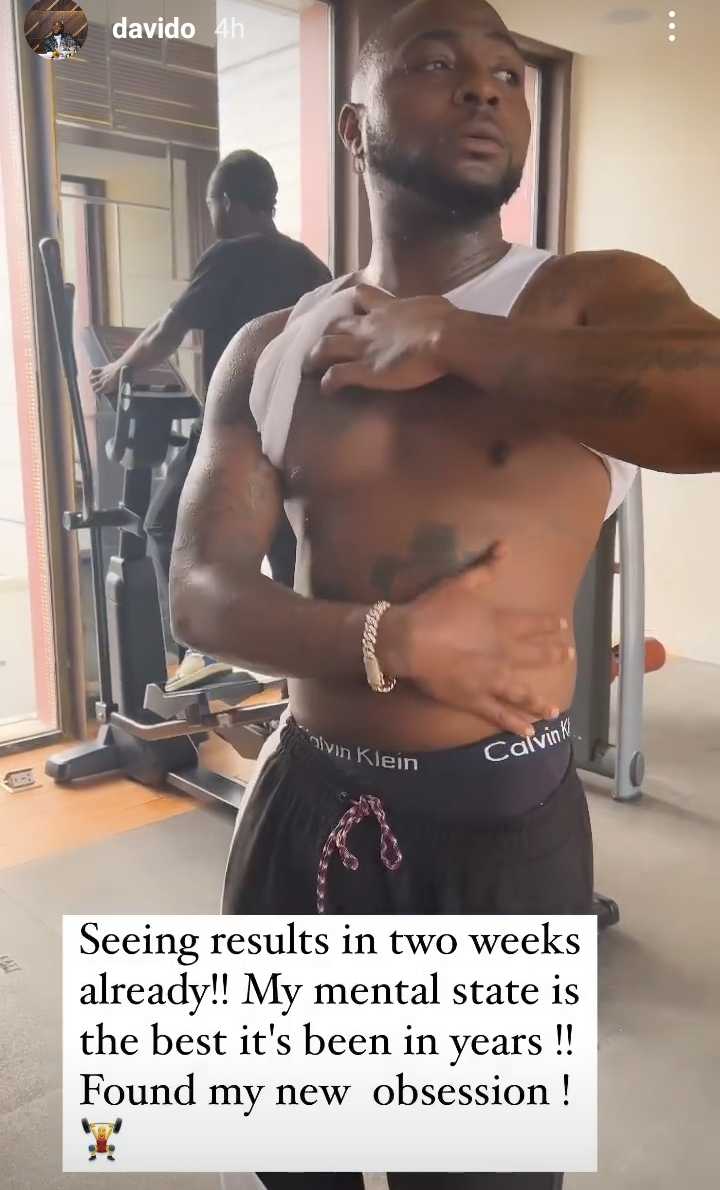 Davido's physical appearance isn't the only thing that's changing: his mental health has improved as well.
The iconic singer is already enjoying the benefits of his commitment to his fitness quest just two weeks later.
On his Instagram story, the "Jowo" crooner recently posted a video of his progress in which he flaunted his body.
Watch video below;
View this post on Instagram