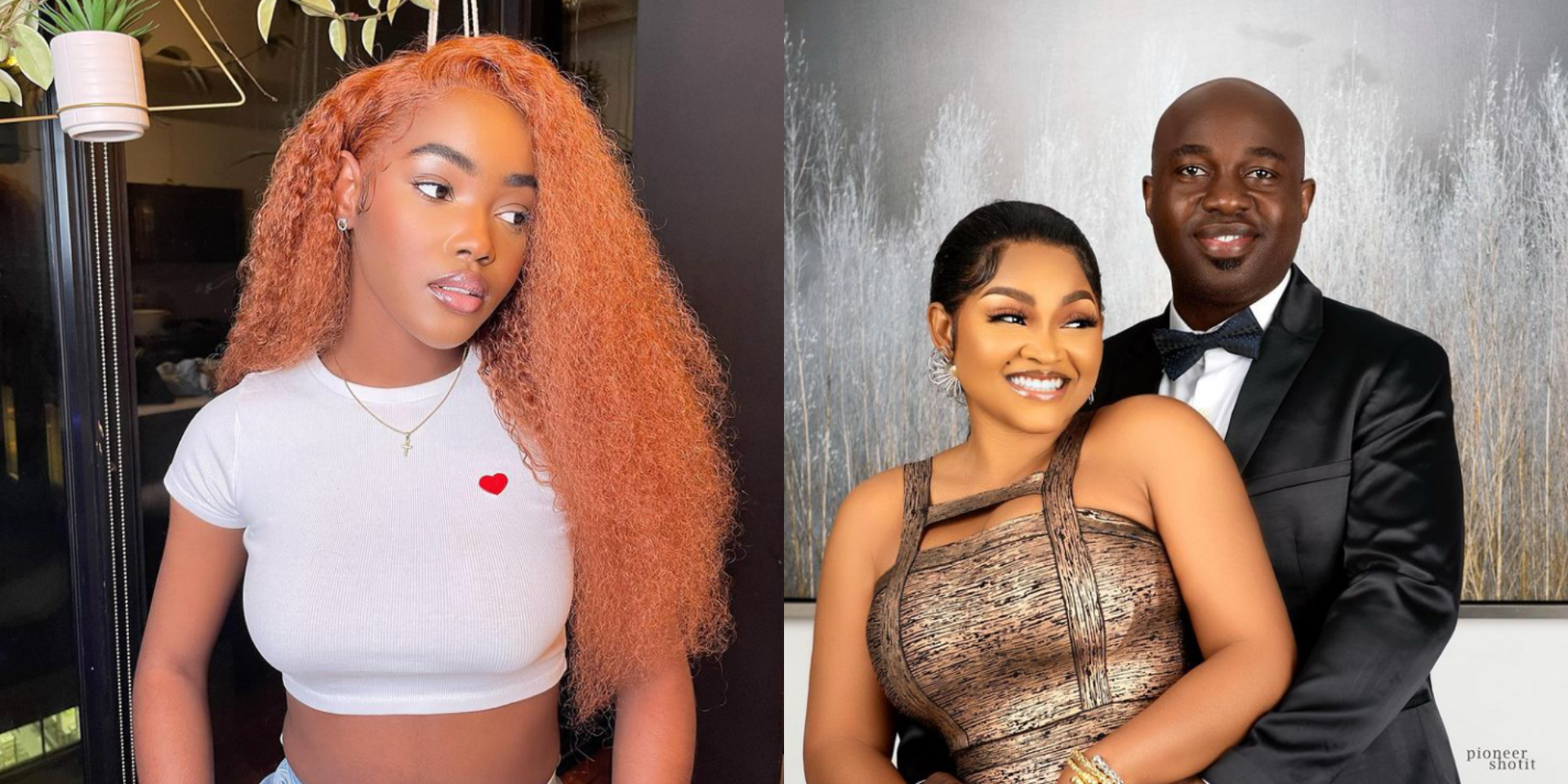 Nollywood actress, Mercy Aigbe reveals the response she got from her daughter, Michelle after sharing her intention to remarry with her.
The mother of two who recently got married to the movie marketer, Kazim Adeoti spilled some secrets about her new marriage in an interview with Media Room Hub Magazine.
Michelle who seemed to have been surprised about her move, asked her just one question.
"The first person I spoke to was my daughter when she came home for holiday. I told her I'm going to give marriage another shot, and that will be my last. At first, she asked if I really wanted to do that because she is a very emotional person. We have gone through a whole lot together. We have cried and laughed together. She has watched me go through a lot of trauma." she said.
Mercy speaking on her previous marriage with Lanre Gentry, opted out from the union in 2017 after suffering a battered face revealed that, "But for the physical abuse, I was ready to stay in the marriage. I think insecurity contributed to the problems we had. I was ready to do anything for the marriage to work. People just spread false narratives. Even when you come out to say your own side of the story, no one still wants to believe your story. I love my life so I can't stay in an abusive marriage, someone can just push you, and you hit your head and die. Nobody was in my shoes so they won't understand. If I died, they will still complain that I didn't leave on time."
As regards the question on whether she would change her religion hence married to an Alhaji, she said:
Quote
"I believe that we serve the same God actually. I believe that whatever religion we fall under, it is the same God that we serve. But I'm now Alhaji's wife. The reception I've been getting from Muslims has been overwhelming—someone sent me different kinds of gifts—a praying mat, a Quran, and other things even when I have not declared to become a Muslim and that is making me want to change my religion. But I don't know sha. It is my choice. My husband is indifferent."
For those expecting the patter of tiny feet in their home in nine months, here is the bomb—its going to be a marriage with their kids, no new babies. Mercy said:
"Together we have six beautiful kids and we are blessed. I am 44, a baby girl for life. We have six and we are good."