The founder of the world's second largest cryptocurrency exchange, FTX, has apologised for his company's near-collapse this week, saying he "fucked up" in his calculations and in his communications during the crisis.
Sam Bankman-Fried, a billionaire and major donor to the US Democratic party who has lobbied Washington for tighter regulation of the crypto market, was speaking following a run on his Bahamas-headquartered FTX exchange.
Customers withdrew $6bn (£5.15bn) in the 72 hours before Tuesday morning, Reuters reported, citing a message to staff at FTX, when the exchange was forced to block further redemptions in an effort to remain solvent.
It has yet to restart withdrawals, is blocking new account signups and advising existing customers against depositing.
The turmoil at FTX is tearing through the cryptocurrency market, with the cornerstone digital asset, bitcoin, falling 7.6% over 24 hours to $16,775 and the second largest, ethereum, falling 4.4% to $1,205. Investors pulled $700m from Tether, the "stablecoin" that underpins much of the sector's economy.
"I'm sorry. That's the biggest thing," Bankman-Fried wrote in a series of tweets. "The full story here is one I'm still fleshing out every detail of, but as a very high level, I fucked up twice."
Due to "poor internal labelling of bank-related accounts", he said he "was substantially off" in his calculations of the sums the exchange had leant out to users to let them make leveraged bets – borrowing money to trade with, magnifying potential gains and losses.
That meant that he thought the company had enough money on hand to pay out 24 times the normal daily withdrawals – but in fact, it did not have enough to even pay out all the withdrawals on Sunday alone. "We saw roughly $5bn of withdrawals on Sunday – the largest by a huge margin."
But, he insisted, while the exchange was suffering a liquidity crunch, it was not insolvent, and still held more assets than the total value of all the customer deposits – albeit in a form that could not be easily converted to cash.

Bankman-Fried's belated defence came hours after one FTX's largest external investors had declared the company worthless. In a note to partners, the venture capital firm Sequoia said it had written down its $150m investment to nothing.
"In recent days, a liquidity crunch has created a solvency risk for FTX. The full nature and extent of this risk is not known at this time. Based on our current understanding, we are marking our investment down to $0," the investors wrote, in a message signed Team Sequoia.
Just two months earlier, the firm had published a long self-congratulatory story about how its partners had invested in the company because Bankman-Fried was "obviously a genius" who had a vision to turn FTX into a super-app where you could buy everything from a bitcoin to a banana.
Other investors have lost similar sums, including the Ontario Teachers' Pension Plan, which last year invested about $400m in the exchange, valuing FTX at $25bn.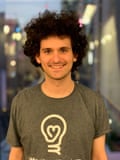 The sudden collapse in value was prompted by leaked documents which implied that Alameda Research, a hedge fund tightly intertwined with FTX through its common owner, Bankman-Fried, was in effect insolvent.
Alameda's accounts rested on a token, FTT, that was issued by FTX and had no value other than that guaranteed by the exchange, according to the documents.
In his latest statement, Bankman-Fried did not address the root cause of the bank run, other than to say that Alameda "aren't doing any of the weird things that I see on Twitter – and nothing large at all".
He added: "One way or another, Alameda Research is winding down trading."
The leaks about Alameda turned into a crisis for FTX when Binance, the largest cryptocurrency exchange, announced it would sell its own major stake in FTT. The fire sale that followed crashed the value of the token far below the $22 floor that FTX had committed to support, and prompted the equivalent of a bank run at FTX itself, as customers raced to withdraw their deposits faster than the exchange could process them.
The fight between the two exchanges briefly turned into an alliance, as Binance agreed to make a non-binding offer to bail FTX out and merge with it. But on Wednesday night, the deal fell through.
"As a result of corporate due diligence, as well as the latest news reports regarding mishandled customer funds and alleged US agency investigations, we have decided that we will not pursue the potential acquisition of FTX.com," Binance said.
… we have a small favour to ask. Millions are turning to the Guardian for open, independent, quality news every day, and readers in 180 countries around the world now support us financially.
We believe everyone deserves access to information that's grounded in science and truth, and analysis rooted in authority and integrity. That's why we made a different choice: to keep our reporting open for all readers, regardless of where they live or what they can afford to pay. This means more people can be better informed, united, and inspired to take meaningful action.
In these perilous times, a truth-seeking global news organisation like the Guardian is essential. We have no shareholders or billionaire owner, meaning our journalism is free from commercial and political influence – this makes us different. When it's never been more important, our independence allows us to fearlessly investigate, challenge and expose those in power. Support the Guardian from as little as $1 – it only takes a minute. If you can, please consider supporting us with a regular amount each month. Thank you.