Recent reports have alleged that popular singer Davido has cancelled his much anticipated wedding with Chioma Rowland.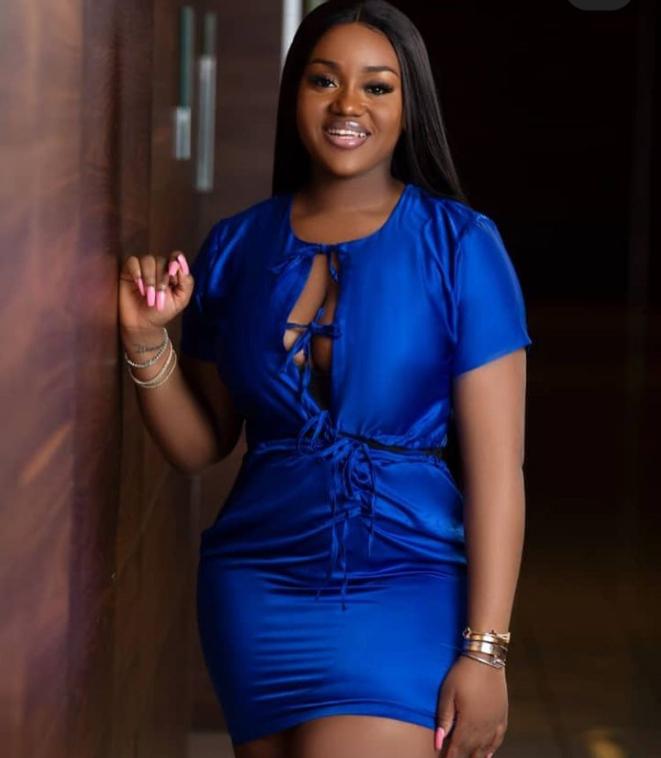 According to blogger Cutiejullz who shared an alleged conversation between the father and son, Davido allegedly told his father that he's not in love with Chioma again.
See her gist below;
"David- Daddy, I can't marry Chioma again. The love is gone cuz of xyz
Chairman Adeleke – David my son, you will marry Chioma. I have never gotten myself involved with any of your girlfriends even though I am actively involved in all your children's lives.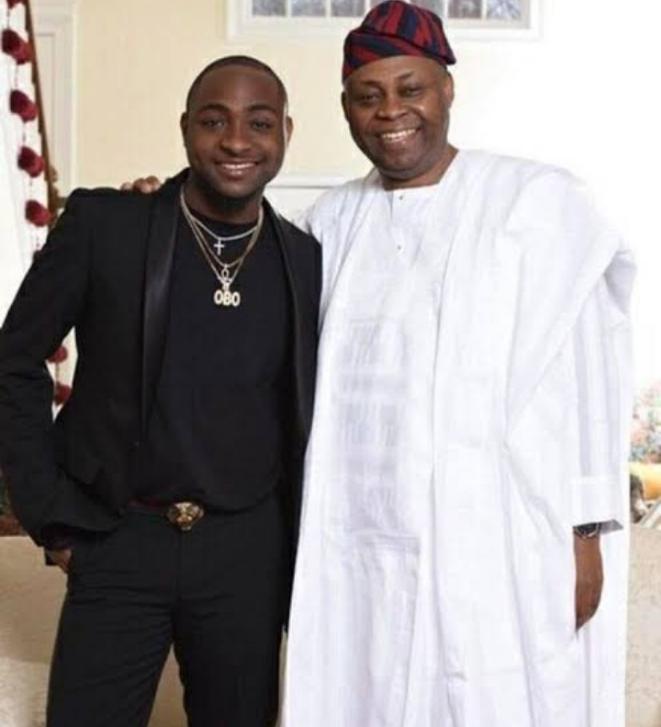 When you came to my office to tell me you want me to meet the girl you want to spend the rest of your life with, I was very excited but I needed you to search your heart and see if that's who you truly want. You came back and said yes. I asked you to bring the woman home. You brought this girl and introduced her as Chioma.
She was pregnant then I asked if you are not saying all these because she is pregnant. You said no and that you love her enough and want to marry her.
Fast forward, I arranged a meeting with her family, we travelled to go and see her family. Told them about your intentions. They recieved us well and respectfully. We were told they can't accept bride price then cuz their daughter was already pregnant. I didn't even make this meeting public. You and Chioma did. Fast forward covid etc.. marriage couldn't hold. Now you say you don't want it anymore? You wasted my time, my person, my integrity. No way son. Son, you see you and Chioma? Marriage it is. And that's what you will do. Call me when you are ready do we can set a date and inform Chioma's family. And pls be fast about it.
Nb- Wait o.. don't go wait for the Rowland's next then we will proceed to the rest and then the real kuku😫😫 We love David but in this.. I stand Chairman. We already bought asoebi na 🏃‍♀️🏃‍♀️"
See reactions below;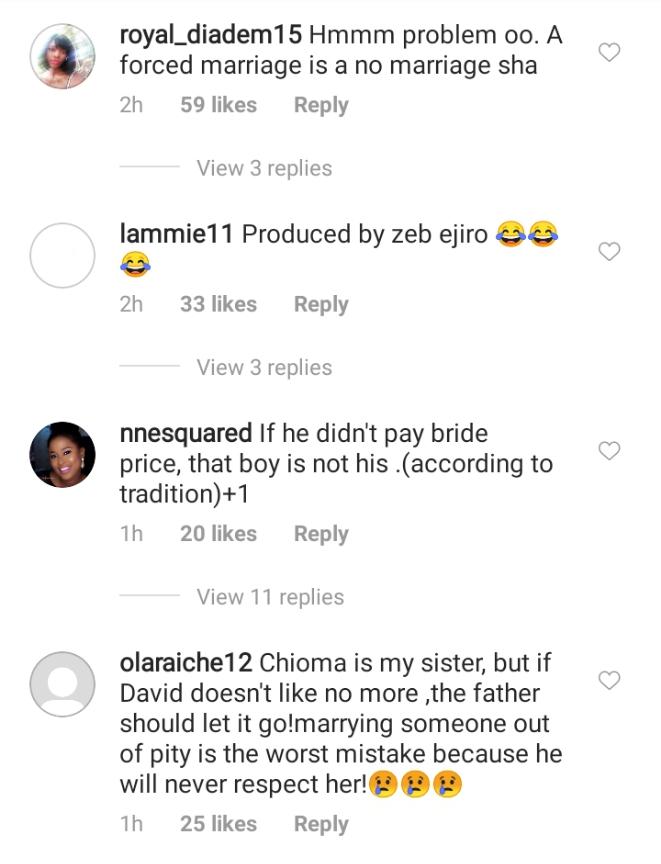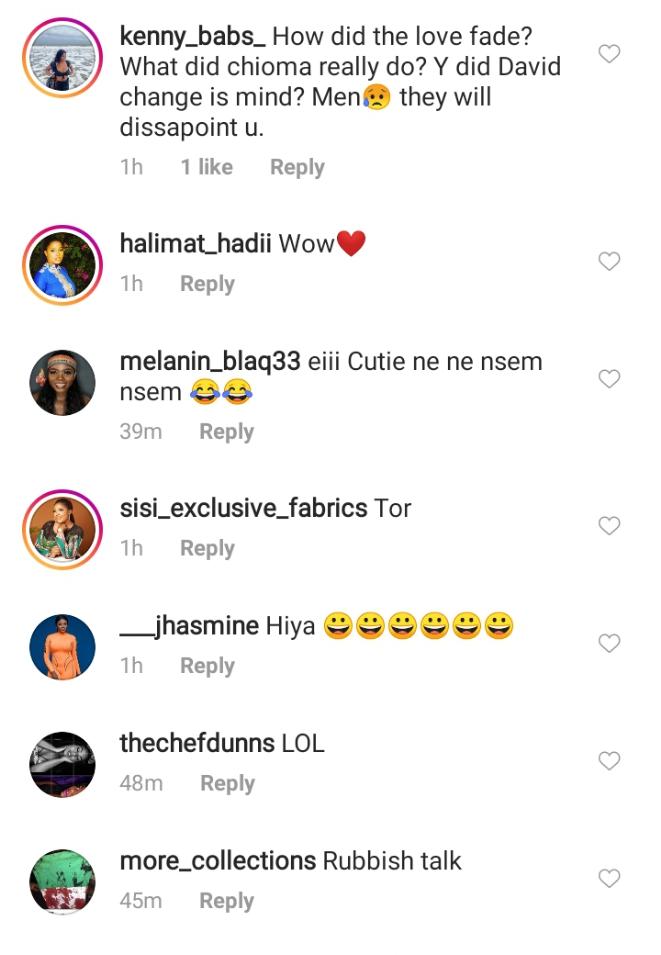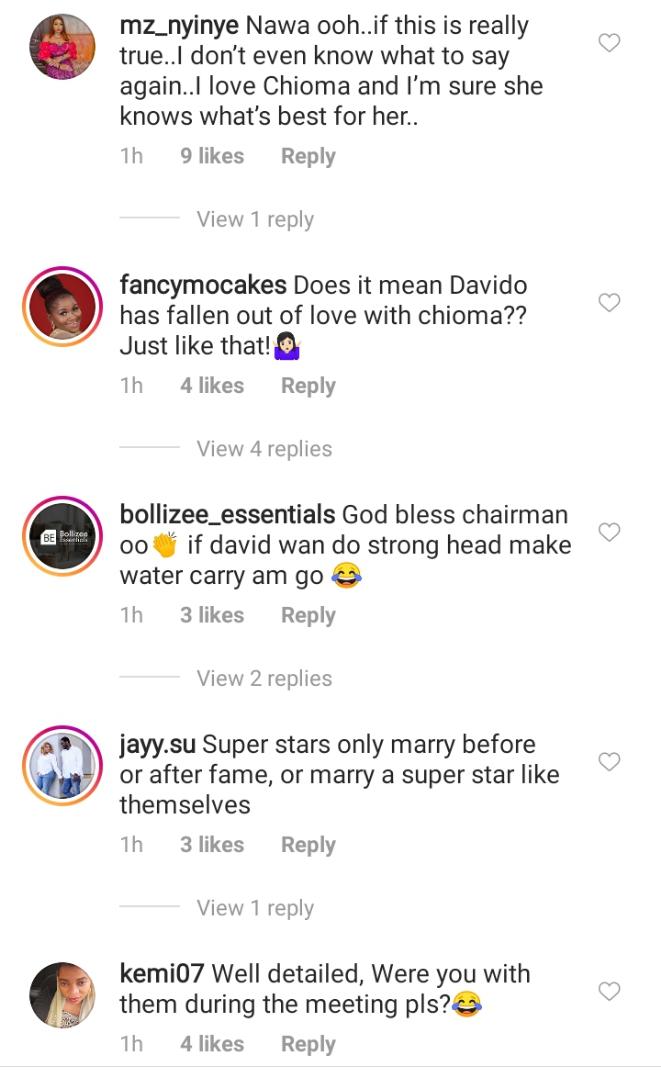 Source: Gistreel