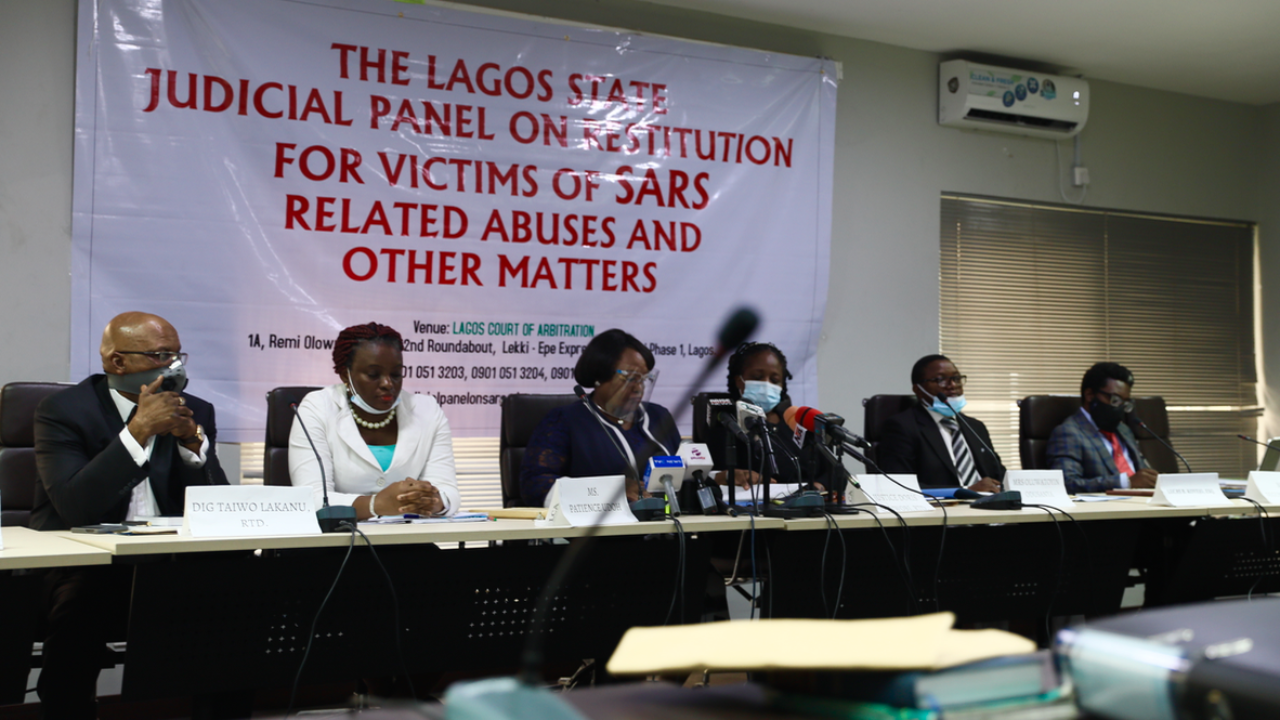 Olamilekan Sanusi, an #EndSARS protester, says soldiers opened fire on demonstrators at the Lekki tollgate on October 20, 2020 and carried the victims' dead bodies into their vans.
Sanusi gave his testimony on Saturday to the Lagos state judicial panel of inquiry and restitution for victims of SARS-related abuses.
He said he counted no fewer than 10 people who were killed in the shootings.
"I saw men of the Nigerian Army. Later when they said we should sit on the floor, I saw a military man and I saw protesters carrying lifeless bodies to the military men's feet," he said.
"Later on, I counted 10 people at the feet of the military men, they were not moving, they were lifeless. Later on, I saw them carrying people close to Diamond Bank, they were packing bodies and putting them in the van."
Sanusi said an officer who said he was acting according to the directive of "power beyond him," came on the stage and pleaded with the protesters to go home.
He said the officer requested that the protesters nominate five representatives among themselves to discuss with him. However, they turned him down.
"After coming down from the stage, I think he left and the shootings began again," he said.
"Then three military men came to the stage, destroying things, scattering mixers, poles and speakers, then they pushed some speakers on me. I fell, I could not move but I could hear what people were talking.
"I woke up at a military hospital and was later referred to Marina General Hospital. The person that brought me there told me that six protesters were in the hospital and I was in a coma for seven hours."
Sanusi said Babajide Sanwo-Olu, governor of Lagos, visited them at the hospital and gave them N10,000 each, and he used his share to get drugs and clothes.
After giving his testimony, his X-ray result was admitted into evidence by the panel.
Ifeanyi Agbeeze, another witness, told the panel on Saturday that he was shot in the chest by a soldier at the Lekki tollgate in October 2020.
He said he is in pain as X-ray tests revealed that he had a fracture.
"Since then, till now, I still feel the pain. I went for another X-ray on May 18, 2021," he said.
"He (the doctor) also asked me to go and do a CT scan but it is expensive, I don't have the money yet.
"I want justice, I want to know who ordered the shooting."
Source: The CableNG