Video footage captures the moment Manchester United star, Paul Pogba joined the Grammy winner, Burna Boy to vibe on stage at the Parklife music festival.
Burna Boy who thrilled the audience at Manchester with a wonderful performance was assisted by Paul Pogba, as the duo collaborated to produce a sensational 'Focus' dance move which took entertainment to a new level.
Paul Pogba after a commendable performance on Saturday 11th September, which saw Manchester United thrashing Newcastle United 4 goals to 1 decided to have some fun with his friend.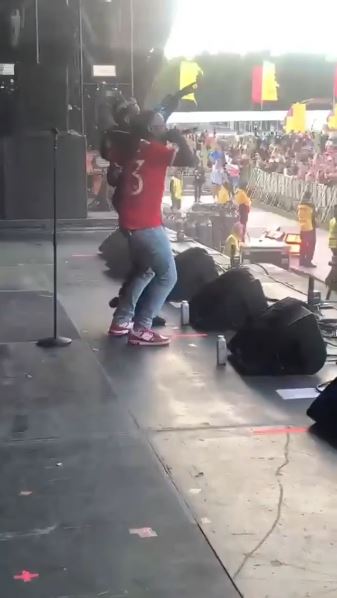 Recall that Burna Boy and his mom were also present at Old Trafford yesterday, where they witnessed every bit of action.
Watch the videos below: