BBNaija 2021 fans, viewers and voting public wondering why MultiChoice Nigeria, organisers of the reality TV show, decided to stop SMS voting for season 6 of the show finally have an answer.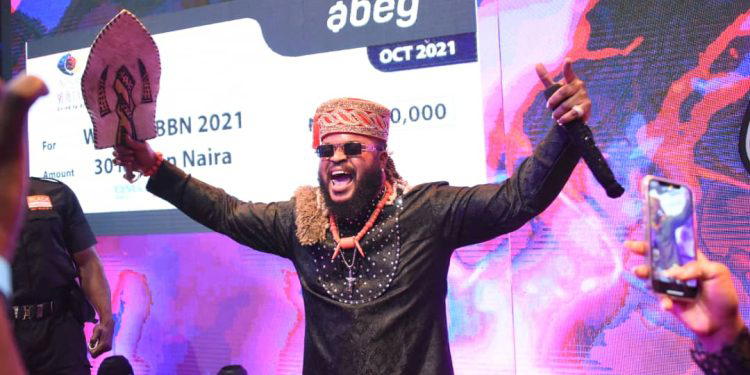 John Ugbe, the CEO of MultiChoice Nigeria, revealed on Monday, October 4, 2021, that it was stopped to erase misconceptions about what organisers earn from SMS voting.
"We stopped the SMS voting because it raises an eyebrow whenever we announce the total number of votes received at the end of previous editions," Ugbe said at the prize presentation to BBnaija season 6 winner Hazel 'Whitemoney' Onou.
In the previous seasons, SMS voting was one of the voting options available to fans and viewers to keep their favourite housemates on the show. And it was arguably the most popular and most used option by the voting public. Some social media handlers of former housemates go as far as distributing free recharge cards to fans to vote for their favourite housemates. Each SMS cost N30 and organisers say they received over 100 million SMS votes from previous editions.
MultiChoice Nigeria, however, announced in July 2021 that there would be no SMS voting for the just-concluded season. All voting was on the Big Brother Naija website and mobile site as well as on the MyDStv and MyGOtv apps.
Explaining the rationale behind the decision, Ugbe said, "Whenever we announce the number of votes polled through SMS, viewers are always quick to calculate the cost and gains for organisers, so we decided to stop SMS voting this season."
Ugbe added that more viewers voted in season 6, and there was a lot of engagement with the new voting system.
In 2018, when organisers announced that over 170 million votes were cast in the course of the season, with 30 million of it coming in the final week, fans and viewers were quick to throw up figures suggesting how much organisers made from the voting public. Many commentators on the internet claimed that if the 170 million votes were charged N30 per SMS, organisers made N5.1 billion from SMS voting.
Also, in 2017, viewers and online commentators claimed organisers raked in over N1 billion from SMS votes in the last two weeks of the show.